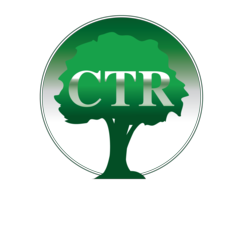 Between college loans, expenses, car payments and mortgages, a lot of people feel like dealing with IRS debt can be put off.
Boston, MA (PRWEB) March 05, 2013
CTR's tax debt experts have experience helping clients to make solving an income tax problem like tax debt a priority. Due to recent feedback from several taxpayers, the company began offering a new service for individuals with multiple debt obligations. The goal of the program is to emphasize the importance of settling IRS debt and helping clients to structure their finances to manage all of their debt.
CTR has created a division made up of tax professionals with experience in financial planning. "Between college loans, expenses, car payments and mortgages, a lot of people feel like dealing with IRS debt can be put off. As a government agency, the IRS has the unique ability to seize property without needing a court's approval. We'll teach you how to budget your money so you can make room for taking care of your IRS debt," said a taxation attorney involved in CTR's new tax debt program.
CTR has created budget spreadsheets and amortization tables for clients to help them see what kind of effect delayed payments have on each of their sources of debt. This process involves an investigation of an individual's finances to determine interest rates and other details such as term lengths for loans. The company urges taxpayers to keep financial records handy during any such investigation to avoid missing information that could help their tax expert.
CTR's new efforts to help taxpayers organize their debts have been met with positive reactions. The majority of the comments mention the effect that having a tax lawyer IRS specialist break down their debt into manageable monthly payments had on clients' stress levels. "CTR's debt reconciliation program made it seem like there will be a day when all of my debt will be gone. I've never felt like there was an end to this debt before," said a taxpayer that went through the program.
CTR will continue to offer this new program to anyone that comes to them with various sources of debt. While these tax professionals only negotiate solutions on the IRS debt, clients walk away with advice for repayment that applies to any debt. This commitment to their financial success has caused taxpayers that came to CTR for back tax help stay with the company for all of their tax services.
CTR offers tax debt resolution and tax services for individuals and businesses across the United States. The company uses a three step program to create personalized strategies to help taxpayers settle their IRS debt. The company offers many services, including: state and federal tax debt resolution, IRS audit defense, tax preparation and bookkeeping.