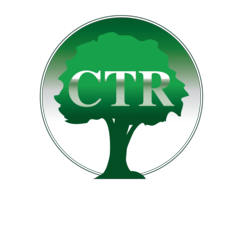 We're excited to introduce this new thing that will give our clients and prospective clients a better experience interacting with CTR
Chicago, IL (PRWEB) March 08, 2013
CTR is excited to announce recent updates to the company website. The company has worked diligently with a team of web developers to ensure that the new changes will increase client and employee satisfaction with the website. The new changes were designed after a study was done to see what improvements were necessary to make the sites effective at providing help with back taxes.
"Our goals at CTR are to help clients with back taxes and provide the best customer service possible," said a CTR spokesperson. "These new changes will hopefully meet both of those goals."
The changes come at the beginning of the 2013 tax season when millions of Americans are searching for more information. The company has added several pages intended to help prospective and current clients get more information. In addition, the company has enlisted its' Chicago tax attorneys in the task of updating the information about IRS debt.
"Our pages were not out of date," said a CTR spokesperson. "The IRS has made many changes in the last two months and we want to make sure the information on our site reflects the new tax code. We have also created new web pages reflecting some of the new tax code additions."
Clients who do visit the CTR website will also be treated to a newly optimized user interface. The menus of the site have been moved to increase usability. Additional changes to the site include a stronger site navigation system and better back-end programming that will allow individuals who access the site to see the pages quicker. The company's tax specialists were utilized as beta testers to ensure that the website changes did not affect the usefulness of the tax debt information. In addition, the company did many tests with outside consultants to ensure that the new website was optimal for customer experience. New content for pages about tax return preparation, garnished wages and debt relief solutions were tested and edited thoroughly for accuracy and content.
"The new user interface tested very well," said a CTR spokesperson. "We're excited to introduce this new thing that will give our clients and prospective clients a better experience interacting with CTR. Getting information is one of the most important ways you can stop IRS tax problems, and our company is dedicated to ensuring the process is easy."
CTR offers tax debt resolution and tax services for individuals and businesses across the United States. The company uses a three step program to create personalized strategies to help taxpayers settle their IRS debt. The company offers many services, including: state and federal tax debt resolution, IRS audit defense, tax preparation and bookkeeping.