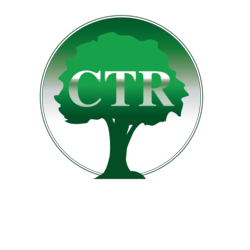 The company has discovered IRS debt problems that clients were unaware of while preparing taxes.
Orlando, FL (PRWEB) March 09, 2013
CTR is excited to announce the beginning of its tax preparation service for the year 2013. The company has a storied history helping clients prepare income tax returns and avoid IRS tax problems. CTR has decided to continue its service and prepare 2012 income tax returns.
"Our primary business is helping people achieve tax relief," said a CTR spokesperson. "However, we find it's very important to help our previous and current clients prepare their income taxes and remain compliant to avoid future problems."
Customers who enroll in the CTR tax preparation service will first be asked to submit the necessary financial documentation and fill out a questionnaire. Should any unpaid taxes be discovered, the company will work with the individual to resolve their back tax problems. CTR's trained tax preparers, certified public accountants and tax lawyers utilize a workflow that ensures that all tax returns prepared by the company are precise and have no errors.
"Our team prepares, checks and then re-checks each tax return to ensure compliance and accuracy," said a CTR spokesperson. "Should any discrepancies arise, we make sure we handle the situation quickly and efficiently. We pride ourselves here at CTR on our service and efficiency."
The company has discovered IRS debt problems that clients were unaware of while preparing taxes. CTR has used such opportunities to amend tax returns and ensure that every individual is compliant with the federal government. In some cases, clients who previously were unaware of their IRS tax debt problems have not only been made aware of their situation, but helped with securing a tax settlement.
"Our specialists are very thorough and I think that's why they enjoy preparing taxes," said a CTR spokesperson. "So much of our business is handling problems after they have happened, but tax preparation is catching the issue before it happens and stopping it from becoming a bad situation."
The company has expanded its tax preparation department recently and is looking forward to accepting more clients during the 2013 tax season. The tax preparer team handles all types of returns from individuals claiming zero to businesses with multiple employees. In addition, CTR has begun accepting clients into a new bookkeeping division to ensure compliance throughout the year.
CTR offers tax debt resolution and tax services for individuals and businesses across the United States. The company uses a three step program to create personalized strategies to help taxpayers settle their IRS debt. The company offers many services, including: state and federal tax debt resolution, IRS audit defense, tax preparation and bookkeeping.