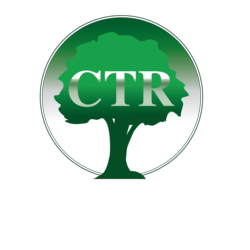 Our Chicago tax lawyers and tax preparers are committed to helping individuals nationwide avoid tax liens, tax levies and IRS audits
Indianapolis, IN (PRWEB) March 10, 2013
CTR has recently announced the start of a new program that will expand the eligibility of delinquent taxpayers to seek the services of the tax debt relief company. The company has expanded greatly in the past year and is looking forward to assisting more individuals with their IRS problems.
"People who need back tax help can contact us and immediately learn whether our services are going to help them or not," said a CTR spokesperson. "The recent expansion of client eligibility will go a long way towards helping more individuals get the IRS help they need."
CTR is a full service tax debt relief company that resolves client issues with tax debt, income tax preparation and IRS audits. The company helps thousands of taxpayers a year become compliant with the federal government's tax laws. The specialists at CTR help individuals negotiate for tax debt settlements, including installment agreements, offers in compromise and currently not-collectible status. Taxpayers who fail to reach a tax settlement with the IRS often face IRS liens or levy actions like seizure of bank accounts or having wages garnished.
"IRS debt problems only get worse when you ignore them," said a CTR spokesperson. "Undergoing wage garnishment can ruin many other parts of your financial life, just by not having a paycheck. Our team works very hard to make sure our clients avoid those types of situations at all costs."
The new changes have reduced the minimum amount of tax debt owed that clients must have before they can enroll with CTR. The company has also lowered the investigation fees to a manageable level for clients thinking about enrolling in the program. CTR hopes that these two major changes will convince more taxpayers to seek help with their IRS debt problems.
"Our Chicago tax lawyers and tax preparers are committed to helping individuals nationwide avoid tax liens, tax levies and IRS audits," said a CTR spokesperson. "We want our clients to feel safe and have the peace of mind that their financial burdens are in the hands of experts who have helped thousands get tax relief in the past."
CTR offers tax debt resolution and tax services for individuals and businesses across the United States. The company uses a three step program to create personalized strategies to help taxpayers settle their IRS debt. The company offers many services, including: state and federal tax debt resolution, IRS audit defense, tax preparation and bookkeeping.