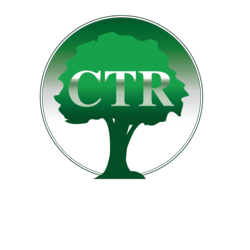 At this point, CTR's tax debt experts working on this new procedure have analyzed all of the data they need.
Irving, TX (PRWEB) March 02, 2013
CTR has always taken a 2 part approach to resolving taxpayers IRS debt through investigation and resolution. To strengthen core services, the company's I ndianapolis tax lawyer office has developed a new 4-step strategy to tax debt investigation. This new program will make the entire debt resolution process more effective as a tax professional can better understand their client's IRS debt situation and find a resolution that incorporates a reasonable payment schedule.
CTR's main goal in tax debt resolution is to provide taxpayers with a settlement that makes their tax balance manageable and satisfies the IRS. The first step in the new program is to work with an individual to collect and organize all of the required documentation. "For any taxpayer that is struggling with IRS tax debt Dallas experts know how to take your balance and apply a plan that will relieve your stress and show you a way out. When you see your finances laid out in concrete numbers, and the debt you've accrued takes on a more real form, it becomes something you and your tax debt specialist can deal with," said a CTR representative.
CTR puts a significant emphasis on the second step in its new investigation procedure: Power of Attorney. Power of Attorney allows an individual's Master File, which contains all of the information held by the IRS on a taxpayer, to be obtained by an IRS lawyer Chicago. Once the Power of Attorney has been given to a tax professional, they can also negotiate a settlement plan for their client. This temporary status is a crucial step in the IRS debt relief process.
At this point, CTR's tax debt experts working on this new procedure have analyzed all of the data they need. The next step is to discuss the various resolution options offered by the IRS. Depending on an individual's finances, an Installment Agreement is the most appropriate method for tax debt settlement, so that the balance can be resolved in a series of monthly payments. An Irving tax attorney is trained to explain all of the reasonable options in language a taxpayer can understand.
CTR's final step in the new process is to officially recommend a specific solution. During this step, the chosen method of tax debt resolution is outlined and the terms are defined for the individual. Once the client has agreed that this solution will work for them, the company will proceed to the second part of their resolution plan and submit the proposal to the IRS. "Anytime we redesign a program, it helps our company provide you with better service. This new 4-step process will streamline our tax debt resolution process and find the best plan to get you out of debt quickly," a CTR spokesperson said.
CTR offers tax debt resolution and tax services for individuals and businesses across the United States. The company uses a three step program to create personalized strategies to help taxpayers settle their IRS debt. The company offers many services, including: state and federal tax debt resolution, IRS audit defense, tax preparation and bookkeeping.