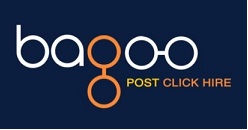 Employers are instantly and easily connected to the best available recruiters in the market, leaving them in full control of their recruitment fees.
Dubai, United Arab Emirates (PRWEB) March 04, 2013
The UAE recruitment market is one of the most competitive markets in the region, which makes finding the right talent for any organization an increasingly challenging task. According to a recent survey across Human resources professionals and Line managers in the GCC region, around 80% of multinationals require the assistance of recruitment professionals when it comes to finding the right talent. Nevertheless a large majority (75%) agree on saying that getting the right candidate's resume on his/her desk is still challenging, even if GCC Employers have access to a large pool of recruitment agencies, or head-hunters to assist them with their searches.
The process of recruitment as it stands today is both time consuming and overwhelming. Companies have to choose from 170 different agencies, find competent consultants, brief them on their vacancies and pay recruitment fees that match their business needs - a lengthy process that can take up to two weeks, before they have even started searching for that perfect candidate.
Web-based recruitment network Bagoo.ae was developed in response to this gap in the market. Having worked as a recruitment consultant in the GCC for more than five years, founder Romain Lutter was inspired to create Bagoo, "The status of the market was saturated and disorganized and I wanted to bridge the gap and provide a full service solution to companies looking to recruit the best talent in the region with a simple post, click and hire."
Bagoo is the first online recruitment platform in the Middle East to centralise all recruitment needs in one tailored solution. Employers are instantly and easily connected to the best available recruiters in the market, leaving them in full control of their recruitment fees.
Bagoo saves time by redirecting the focus of recruitment partners back to what they do best, all employers have to do is post the vacancy along with the fee they are willing to pay, and the brief will be published instantly. Consultants are instantly and thoroughly briefed preventing those painful cold calls in the middle of a business meeting.
Bagoo only works with the best recruiters; it is not open to all. Only those who have been screened and approved by Bagoo services are allowed access to the platform. Employers can choose any recruiter with a simple click and be provided with their shortlist. This ensures recruiters are based on performance not on empty promises.
Bagoo is user-friendly and efficient; everything can be managed from the one account, from setting up the Preferred Supplier List and managing interviews and job offers, to live chatting with recruiters.
The best thing about this service is that it is free and easy to register. An account can be created by simply logging on to http://www.bagoo.ae where vacancies can be posted, recruiter(s) chosen and new employees hired with one click of a button.
About Bagoo.ae
Bagoo is an innovative new recruitment channel in the Middle East that simplifies the hiring process for major organizations down to a 'post, click and hire'. The process saves employers valuable time and money and provides access to the best recruitment professionals in the region. Bagoo has been developed by a team of successful recruiters with more than 40 years of industry experience. The company benefits from this knowledge and specialization in the job placement industry, making it the quality choice for businesses. Through exclusive relationships with high profile employers and recruiters, the company has come to establish itself as a leading and first of its kind recruitment platform in the Middle East.
http://www.bagoo.ae