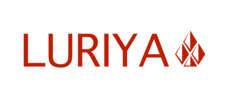 New York, NY (PRWEB) March 16, 2013
Over the past one hundred years, despite the presence of an ever-fluctuating economy, the value of gold has been rising steadily. Yet one of the most persistent issues plaguing consumers has been the inability to harness the monetary value of gold, due to a lack of knowledge about proper locations to buy and sell the material. This is where companies like Luriya come into play.
As part of its new initiative, gold buyer and seller Luriya.com has set out to publish a series of pages on its website providing complimentary information on where to buy and sell gold in the New York City area, as well as gratuitous consultation services in order to provide consumers with fair appraisals.
Content Publisher Daniel Rosenfeld puts it best, stating that "If you live in Manhattan, you have most likely seen advertisements or commercials for different companies offering money for gold, silver, and other jewelry. They may seem like good deals but it is crucial to ensure that the prospective gold purchasers you approach are not the fraudulent kind. There are ways [Luriya.com can help] you to tell whether individuals are genuine dealers or scammers to be avoided."
Those interested in learning more about Luriyas gold purchasing and selling services can visit their website as http://www.luriya.com or call 212-256-0025.