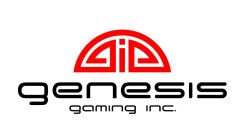 Arabian Caravan is your magic carpet ride to adventure and riches!
Las Vegas, NV (PRWEB) March 14, 2013
Genesis Gaming Inc., a key supplier of video slot games, has today announced the launch of a new game, Arabian Caravan. Arabian Caravan has been designed to bring video slot players in to the exotic and exciting world of ancient Arabia reminiscent of Ali Baba and the 40 Thieves, Aladdin's Wonderful Lamp, and the Seven Voyages of Sinbad the Sailor.
Inspired by the merchant caravans and bazaars of ancient Arabia, Arabian Caravan is the first in a series of upcoming releases for the Quickfire platform powered by Microgaming. These upcoming games all combine unique, attractive themes with engaging gameplay - qualities that make Genesis games the "Slots that Players Love to Play".
Arabian Caravan gives players the chance to visit bazaars, haggle, and take home some of the caravan's riches. It is an All Pays™ 5 reel game with an entertaining "Desert Jars Bonus". When triggered, the player will select Jars. Each Jar will reveal an Oasis, City, or Sand. If you are lucky find the City of Mystery for greater Treasures.
Arabian Caravan is your magic carpet ride to adventure and riches!
To view a trailer for the game, please visit:
http://gen-game.com/arabian-caravan/
About Genesis Gaming, Inc.
Genesis Gaming Inc. is a key supplier of slot content to the most prominent manufacturers and operators in the casino gaming industry. Genesis Gaming, Inc. provides casino gaming content that maximizes revenue for our customers, in both online casinos and land-based casinos.  Genesis also provides its games for leading edge digital platforms such as Mobile Gaming and Social Gaming. All Genesis games are created to maximize game play and revenue performance with extraordinary art, innovative bonus features and outstanding music.