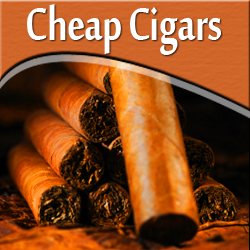 ...we want to provide as many options for our customers as we can.
(PRWEB) March 04, 2013
As Nick Gordon, General Manager of TrueTobacco.com explains, "The most important purpose of our site is to provide our clients with high quality tobacco at competitively affordable prices in order to ensure complete customer satisfaction." The addition of ten more brands of cheap cigars to the site's already impressive catalog highlights TrueTobacco.com's dedication to that purpose.
The brands to be added will be found in the "cheap" section of the website where all of the most inexpensive cigars have been grouped together. Prices in this section begin at $5.99 for 12 sticks while even the most expensive cigars are priced in such a way that they will not be excluded from budgets of any size.
Though cigar smoking can be a relaxing and engrossing pastime, that doesn't mean it has to be expensive. With TrueTobacco.com, all visitors are sure to find the right smoke for the right price. From the smoothness of Cheyenne cigars to the rich and robust flavor of Black and Milds, TrueTobacco.com is sure to have the appropriate tobacco for any of a wide variety of tastes.
Many factors should be considered in deciding upon which cigar to smoke: factors from the taste, to the smell, to the feel, to the look, and yes, even the price. TrueTobacco.com understands this. In providing customers with as many possible choices for high quality tobacco, TrueTobacco.com strives to allow each and every individual to find their perfect cigar for the perfect price.
With prices and choices as competitive as those offered through True Tobacco, discovering and trying new brands and new lines from old favorite brands is as easy as the click of a mouse. And because TrueTobacco.com takes pride in their commitment to timeliness, it is no surprise that they will do everything within their power to make sure that customers receive orders as soon after placing as possible.
While TrueTobacco.com is adding ten new brands to their stock of 'cheap' cigars, users have no need to fear that the site will discontinue stocking any old favorites already offered by the site.
Said Nick Gordon, "At TrueTobacco.com, we want to provide as many options for our customers as we can." While customers will be provided more choice in regard to affordable smokes with the addition of these ten brands, they are likely to see even more brands added to the site's available inventory in the future.