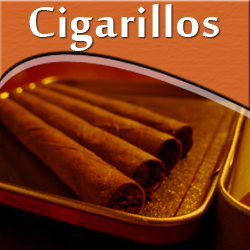 (PRWEB) March 05, 2013
To ensure everyone gets an opportunity to take advantage of the best smokes in the world, TrueTobacco.com is launching a weekend sale on its cigarillos. Customers can get up to 50 percent off some of the finest online smokes.
At TrueTobacco.com customers will find an inventory flush with the best brands from the most respected manufacturers of cigarillos at already lean wholesale prices. True Tobacco guarantees no matter when a customer purchases, he or she will get a quality, fresh product. The company receives shipments every single Monday and inspect every box for freshness. Nothing goes on the shelves until it meets a 100 percent grading.
While the sales inventory can change without notice, there's always the possibility of grabbing everything from a 100 count box of Al Capones to something primo from Backwoods or Antonio y Cleopatra. These are manufacturers with a strong reputation for taking pride in their produce and bringing exceptional offerings to the market. The smokes are all well constructed from the best materials, engineered for a great taste and a distinctive aroma.
True Tobacco makes finding a stick as easy as 1-2-3. Customers will find a series of filters for culling through inventory. Variables that can be used to refine a search include ring gauge, cigarillo size, shape, country, price, favor, strength and more.
It is also possible to filter by category brand or just dive in through the search function. The company is confident though the results will always be a list of high end produce from the likes of Stonewood, El Producto, BlackStone, Bluntville, Phillies, King Edward and many, many others.
At the online cigar store, customers can find everything from premium cigars, machine made cigars, blunts, little cigars and cigarillos. Even accessories are carried.
True Tobacco has carefully selected partners. There's nothing more entertaining than sharing a good smoke. Well, maybe with a nice glass of Scotch! That's why TrueTobacco.com seeks out the finest. TrueTobacco also knows how delicate these cigarillos are. They are shipped in the best protective packaging. Orders placed before 2 p.m. are processed same day. So that customers can receive a tracking number within 1 business day or less.