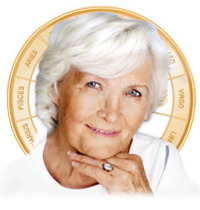 We are co-creators of our own realities, we need guidance to develop these powers. - Norah
Phoenix, AZ (PRWEB) March 05, 2013
It's Spring and no better time than now to implement a new and better way of "wishing" one's dream reality into beingness.
Many have sleepless nights wishing for that special someone to enter their life. Others spend nights "awakened" to inner yearnings and yet not being able to understand where these feelings are originating. Some cover the symptoms of a higher level of spiritual existence with medications, and vices of dismal dealings.
Norah Guide is listening and watching closely.
As a result of her prescience, Norah gathered with Premium Astrology and developed a new 3-step Power Meditation Manifestation System.
Norah Guide Transit Reports have long led the pack as one of the greatest tools for spiritual forecasting and astrology insight. Now, Norah embarks on into Self Discovery techniques and therapy exercises, which help the customer, make sense of those "sleepless" nights.
Every month a new module is placed online – that's right – it's higher learning made convenient.
Every module centers on a new aspect of the life lesson from the previous module.
Customers-Clients enjoy the savvy para-psychological exercises tailored to help, inspire, motivate, and inform the customer about the values of using meditation as a powerful tool to manifest realities – goals, dreams, wishes, and aspirations.
To get started simply follow the link: https://premiumastrology.com/process/purchase_pages/product/meditation.php .
###
Premium Astrology is proud to help men and women all over the world enhance the quality of their lives through spiritual enlightenment. Premium Astrology provides fast, reliable astrological reports, and a variety of other services using the experience of Astro-Clairvoyant Norah Guide.
The individual success of each of their clients is the highest priority, and Premium Astrology provides live chat support 24/7.
For more information visit: https://premiumastrology.com/.