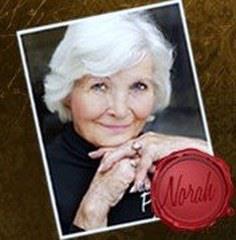 Take control - do something good for You. See you soon! -- Norah
Phoenix, AZ (PRWEB) March 12, 2013
How many times do people talk about their achievements but neglect to mention how they made them manifest?
Honestly?
The key to inner peace resides in the fact – we need to manifest our dream as realities. What's inside the mind must be expressed and released on to the Earthly manifold as a "reality".
No more hours and hours of reading without someone to guide or mentor – Norah walks her customers step by step through the process of manifesting and the power of using meditation exercises to strengthen focus, will, passion, and create "action" to manifest one's desires into real creations, life styles, and being-ness.
Norah Guide Transit Reports have long given sound spiritual advice to millions who have used them and continue to do so. Norah wants to manifest her dream - spiritual "wellness" for all to enjoy what life has to offer.
Whether your goal is small or big Norah Guide's "Power Meditation Manifestation System" will offer the advice that's been missing from all those talk show interviews.
Every month, a new module will build upon the meditation powers with exercises that get the customer involved. The system creates and implements a new "system" which overhauls the old and worn out beliefs in life, replacing them with sharper visualization skill sets.
The objective of these systems is to encourage and steer the customer into being more interactive in building any aspect of "being" as "being-ness". This systems shows and takes one through the process of "rewiring" by using positive thinking, affirmations, meditation, and direct contact with subconscious programming.
Get started now, https://premiumastrology.com/process/purchase_pages/product/meditation.php .
###
Premium Astrology is proud to help men and women all over the world enhance the quality of their lives through spiritual enlightenment. Premium Astrology provides fast, reliable astrological reports, and a variety of other services using the experience of Astro-Clairvoyant Norah Guide.
The individual success of each of their clients is the highest priority, and Premium Astrology provides live chat support 24/7.
For more information visit: https://premiumastrology.com/.