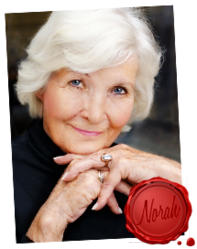 Love is what makes the world go round and it needs more lovers. -- Norah
Phoenix, AZ (PRWEB) March 14, 2013
With the 2012 Global Awakening, the key to love and eternal happiness means finding that special someone. Let's face it, there are many reputable astral Love Guides available.
In answering many of her customer's requests, Norah encounters the topic of "love" and "relationships."
Norah decided to put together an easy to read and follow guide which helps to one to understand the process of identifying and securing the "love of one's life." Astrology has long been used to find lost loves and reunite loved one who was estranged for lengths of time, in some cases – past life connections.
Astrology is a forceful method to comprehending romantic connections. Love horoscopes are a secret way of influencing the love life. Read between the lines, there's more than the harmonious interactions and generalizations of zodiacs.
Romance potential is greater than previously known. Using love horoscopes create a more potent guide: an "Astrology Love Guide."
Norah Guide's Zodiac Love Blueprint does more than just identify, and give secrets to possessing love, it guides the reader on when, where, and how to make the Self "irresistible" to one's love interest – the flame.
The great Queen Cleopatra often used Love Guides prior to embarking into a new relationship be it love, or otherwise. Being informed is being forearmed.
Stop being in the dark about love – read more about Norah's Zodiac Love Blueprint: https://premiumastrology.com/process/purchase_pages/product/index.php.
###
Premium Astrology is proud to help men and women all over the world enhance the quality of their lives through spiritual enlightenment. Premium Astrology provides fast, reliable astrological reports, and a variety of other services using the experience of Astro-Clairvoyant Norah Guide.
The individual success of each of their clients is the highest priority, and Premium Astrology provides live chat support 24/7.
For more information visit: https://premiumastrology.com/.