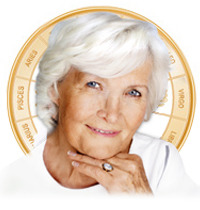 In Love, there are soul, karmic, and hybrid relationship ties. Let's find what's best for you together. -- Norah
Phoenix, AZ (PRWEB) March 19, 2013
Love heals all things, and more than ever Norah Guide customers are requesting advice and guidance on love and relationships.
Finding one's true love has become more important than ever as many make soul connections and repair karmic ties.
With the Love Zodiac Blueprint, Norah helps her customers discern the difference in a quality Love Astrology Guide - by allowing them to see "love" as a means of choice and not "destiny".
Mom didn't tell us everything about "love" because they were finding out too. Norah uses this rationale to act as that "motherly" voice of advice on love, relationships, and finding true love in this life.
As global awakenings occur, more and more are finding their soul mate but what is not known is how it was done. Norah knows and she makes it possible for everyone to use this rare and wonderful tool – the astrology Love Guide.
Love Guides are an ancient practice mostly used by the prominent and successful of society to map and find one's best mate, and to get a deeper understanding of that relationship in one's divine purpose. It's important to identify "true love", it's a passion many will give their life over for.
Norah's astute advice soothes, and informs with key dates, locations, and transits of how to use the energy of love to attract that special "someone", making the customer mouth-watering to resist.
Love is all about "attraction", magnetism, charisma – and a journey. Get there sooner with her Zodiac Love Blueprint.
Click to learn more: https://premiumastrology.com/process/purchase_pages/product/index.php .
Premium Astrology is proud to help men and women all over the world enhance the quality of their lives through spiritual enlightenment. Premium Astrology provides fast, reliable astrological reports, and a variety of other services using the experience of Astro-Clairvoyant Norah Guide.
The individual success of each of their clients is the highest priority, and Premium Astrology provides live chat support 24/7.
For more information visit: https://premiumastrology.com/.