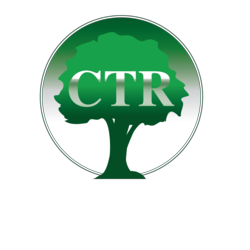 CTR's newest tax debt service also includes IRS negotiation.
Little Rock, AR (PRWEB) March 03, 2013
CTR's Little Rock tax lawyer developed a program years ago to protect taxpayers with unpaid back taxes owed to the IRS. Based on recent experiences with clients, the company has initiated a new service to help anyone that is in debt to multiple creditors at the same time. One source of debt can be difficult to manage. CTR has created a plan that will bring relief to an individual and teach them useful techniques for avoiding debt in the future. This program is being rolled out to a few offices at a time to ensure that it is implemented properly.
CTR began using the new program at its Lomita tax lawyer office. The experts at this branch stated, "We are excited to be the first office to bring this amazing service to taxpayers. If you have more debt than you can handle and are struggling to balance payments between all of your creditors, you won't believe the way we can straighten this all out for you. Our tax debt professionals are committed to finding practical solutions that make sense to you."
CTR's new program starts with documentation of the amount, interest and other important factors of each debt. The company will recommend two potential approaches to getting rid of the unpaid balances. A Long Beach tax lawyer may suggest getting rid of the smaller debts first, some of which may be settled with a couple of payments. If all of the debt amounts are similar in size, they will structure a plan that pays off debts in order of highest interest rate. As each debt is removed, CTR's tax professionals will update all of the spreadsheets and documentation to reflect the decreased total balance and move the next most important debt to the top of the list.
CTR's newest tax debt service also includes IRS negotiation. With the right argument, the IRS may be willing to work with a Los Alamitos tax lawyer to find an acceptable agreement. The IRS has set up several programs that involve settling a debt with a portion of the balance or small monthly payments. With tax debt out of the way, an individual can set up payment plans with their other creditors and not have to be concerned with legal action from the federal government.
CTR offers tax debt resolution and tax services for individuals and businesses across the United States. The company uses a three step program to create personalized strategies to help taxpayers settle their IRS debt. The company offers many services, including: state and federal tax debt resolution, IRS audit defense, tax preparation and bookkeeping.