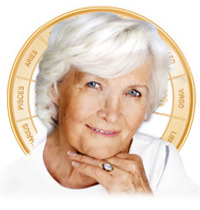 I carry a big stick when it comes to astrology let me use it to guide you on your life's journey. -- Norah
Phoenix, AZ (PRWEB) March 28, 2013
Providing high quality astrology products and services for customers are 1st priority with Premium Astrology and Norah Guide.
A spiritual "Mother hen" Norah wants to ensure every experience is a good one with her customers. Which is why she now offers a new reporting tool the – Transition Period Guide to Luck and Happiness. A new form of reporting spiritual transit information to customers, Norah guarantees her amazing accuracy backing it with 24/7 Live Customer Chat Support platforms.
Norah Guide Transit Reports are leading the competition as one of the greatest tools for spiritual forecasting and astrology insight. To Norah, customer happiness is number one.
Transit reporting is key to knowing when your cycles, seasons, and periods of luck will revolve.
It allows the customer time to prepare and spiritual repair creating the atmosphere most "favorable" for the desired results.
Transit reporting is directly linked to knowing the astral placements, degrees, and position of key planets, stars, fixed stars, and other planetary aspects – all in relation to the personal birthday information provided by the customer-client.
Accuracy is Norah Guide's specialty and unique spiritual gift which she loves to share with others in providing key guidance and spiritual development suggestions.
The key to having longevity isn't just having a great product or service – it's establishing trust with the customer and keeping them happy. A happy customer is a positive experience that multiplies "opportunities".
Norah's spark is more than "personality" it's personable service, intuitive answers that work, and fast and friendly Customer Support.
Along with 24/7 Live Chat Support Norah Guide phone support hours are
9:00AM-5:00PM MST Monday to Friday.
Telephone number is 1-866-732-9787.
Premium Astrology also offers answers for FAQs - https://helpdesk.premiumastrology.com/index.php?/Knowledgebase/List.
###
Premium Astrology is proud to help men and women all over the world enhance the quality of their lives through spiritual enlightenment. Premium Astrology provides fast, reliable astrological reports, and a variety of other services using the experience of Astro-Clairvoyant Norah Guide.
The individual success of each of their clients is the highest priority, and Premium Astrology provides live chat support 24/7.
For more information visit: https://premiumastrology.com/.