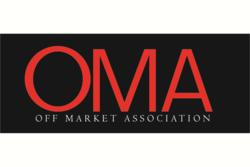 Though hedge funds and REITs have been snapping up larger properties, about 80 percent of self storage properties are still owned by small private investors.
San Francisco, CA (PRWEB) March 18, 2013
Though much of the commercial real estate market is just rising from the doldrums, there is one small niche class asset that has performed admirably over the past 4 years. That asset class is self storage, which has provided commercial investors with high yields and stable performance, says Terry Robinson, President of Genesis Capital and the Off Market Association.
Once the province of mom and pop operations, self storage is increasingly attractive to major commercial investors and institutions. Over the past 2 years, REITs have been snapping up the larger self storage spaces in major metro areas, returning an impressive 29.83 percent for investors in 2011. This was the strongest performance of any REIT class for 2 years running according to the National Association of Real Estate Investment Trusts.
Though hedge funds and REITs have been snapping up larger properties, about 80 percent of self storage properties are still owned by small private investors. While sellers are not selling to capitalize on improved market conditions, many of these properties end up on the market due to life events. This means these properties often show up on the market at reasonable prices as the sellers are motivated to sell as quickly as possible.
"This is one commercial sector that is still dominated by smaller investors. Because these investors usually only sell if necessary, they are often motivated and will offer attractive pricing and terms. They have also been known to work off market, preferring to work through private groups rather than going public with the sale," said Robinson.
Because capital is currently so affordable currently (though not always easy to access), independent investors have increasingly taken advantage of offers in secondary markets recently. Organizations, willing to broker alternative financing when bank financing is unavailable, have been helpful contributors to the process. In addition, the availability of affordable capital through CMBS, banks, and life insurance companies provides good debt options with very aggressive terms.
Cap rates are typically in the 8-10 percent range in secondary markets. With interest rates currently in the 4-5 percent range, small investors have the opportunity to arbitrage the 3-6 percent difference in cap rates and interest rates, creating a very compelling cash on cash return for buyers. Additionally, with strong returns and low delinquency rates for self storage properties, lenders have been mostly willing to provide loans in the $1 to $5 million range.
As with other commercial sectors, there has been very little new construction over the past 5 years, which has helped self storage facilities enjoy better occupancy rates as the economy improves. This is changing in primary markets such as Dallas and Denver, where strong rental rates and high occupancy is encouraging developers to begin new projects and expand existing facilities.
Increasing rental rates, dropping vacancy rates and a solid track record are all contributing to the success of self storage. While this commercial sector may not continue providing outsized returns forever, it does appear to be in a strong position for the near to mid term.
About The Off Market Association
The world is changing and has changed. Old ways of doing business don't always apply. The Off Market Association (OMA) brings a new, exciting and visionary way to do business to all our members.
OMA uses a cutting edge technology and platforms, a deal desk, and extensive contacts across the US for commercial real estate transactions, bank note sales, small business advising and SBA loan services. The OMA is affiliated with Sunovis Financial and Genesis Capital to provide investors with access to capital and quick financing.