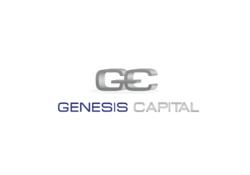 … commercial investors are finding unique ways to generate capital and get deals done.
San Francisco, CA (PRWEB) March 01, 2013
Are some commercial real estate markets improving? Will sequestration affect commercial real estate recovery?
"Increased commercial activity has been strong in the multifamily sector, but now it appears to be spreading to some other commercial sectors as well," said Terry Robinson, president of Genesis Capital. "Financing still appears to be an obstacle, but commercial investors are finding unique ways to generate capital and get deals done. Will drastic cutbacks through sequestration affect this improvement? Most likely office and industrial may feel the pinch. The psychological affects certainly weigh on many, which could affect retail sales."
The fourth quarter of 2012 saw an increase in both leasing activity and sales volumes based on data from Commercial REALTOR. Based on their January Commercial Real Estate Market Survey commercial investors were significantly more optimistic during the fourth quarter, rating business opportunities as 6 percent better than the previous quarter.
Leasing activity was strong, with a 3 percent increase over the third quarter, indicating rising demand for commercial property. Supply was still weak, with a 1 percent decrease in new construction versus the third quarter, but this could be attributed to seasonal factors. With the exception of hotels, which saw vacancies increase to 20.8 percent, all other sectors were able to lower their vacancy rates.
Industrial properties were the biggest winners, with a 2.4 percent decrease in vacancies to 15.7 percent. Multifamily properties continued their downward trend, clocking in with a 7.3 percent vacancy rate. Retail was able to decrease vacancies by 1.3 percent to 16.1 percent and office space even saw a decrease in vacancies of 1.1 percent to 18.2 percent for the fourth quarter.
"We have seen much investor appetite and interest continuing in multifamily investments especially, but certain interest in industrial and retail properties through Genesis Capital," says Robinson.
While rental rates have not begun to rise significantly, the decreasing supply brought on by a lack of new construction means that landlords are now able to offer fewer rent concessions. The most popular lease terms remain in the 36 to 60 month range, and tenant demand is strongest in the 5,000 square feet and under market. However, the fourth quarter did see an increase in demand for larger 7,500 to 9,999 square foot spaces, indicating an expanding tenant demand in multiple commercial spaces.
In terms of investors, the commercial market is seeing an increase in secondary and tertiary markets as investors actively seek yields. Investment sales of commercial properties rose 11.0 percent from the third quarter and an impressive 18.0 percent on a year over year basis. While prices did decrease 4.0 percent when compared with 2012, cap rates were seen to rise for all office properties, excepting hotels.
Even though prices decreased, the mix of available inventory saw transaction prices rising from just under $1 million in the third quarter to $1.2 million in the fourth quarter. Commercial investors are still finding financing to be the top obstacle in completing deals, though available inventory is now coming in a close second. Based on survey responses, market activity has been regional in nature, with select areas experiencing the greatest improvements in both sales and leasing activity.
About Genesis Capital
Genesis is a dynamic nationwide network of seasoned commercial real estate and financial professionals that believe in the potential of today's market. Our members source assets directly from Banks, Servicers, Lenders and Private Clients. The members of Genesis have participated in commercial real estate transactions totaling nearly $7 billion.