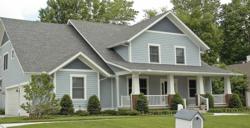 The Alternative Mortgage Sources site provides the tools the make the dream of home ownership come true for people without a clear and easy path.
Pittsfield, MA (PRWEB) March 05, 2013
Financial Firebird Corporation announces a major addition to listings in its directory for bad credit mortgage loans, Alternative Mortgage Sources. Originally published as a directory of mortgage brokers and home lenders in the days when people with very poor credit could easily obtain a loan, the site focused on firms specializing in very bad credit mortgage lending. Today, with the subprime mortgage market almost non-existent, the best bet for refinancing or buying a home often means an FHA loan insured by the Federal Housing Administration. While some mortgage brokers and lenders still offer extra experience in dealing with what it takes to help a person with some credit problems attain a loan, many mortgage companies offer FHA mortgages without particularly bragging about them as a product or touting FHA loans as a solution for bad credit. Now supplementing the list of mortgage originators in each state emphasizing their ability to work with good and fair credit borrowers, the site offers a link to any other mortgage brokers to give the potential borrower a better chance to find a home loan, and for those who care, an agent close to where they live.
"In today's world banks and mortgage brokers still work with those without perfect credit. Many people keep themselves out of the home market feeling they lack the credit because they do not understand the definition of bad credit. With this said, in today's mortgage world borrowers with good and fair credit find options, with folks with truly bad credit need to understand credit scores and improve it prior to expecting a mortgage commitment from a bank." says Mory Brenner, vice president of the Financial Firebird Corporation.
In addition to lists of mortgage brokers and lenders who might be able to help a borrower with bad credit, the site offers may other tools and guides for home buyers. Looking through the site the viewer may find a variety of mortgage calculators, not just for interest rates, but also home affordability, amortization tables, refinancing savings and early payoff calculations. A free first time home buyer course helps potential buyers make more informed decisions about purchasing a house and obtaining a mortgage while giving some the bonus of a discounted rate. For people with credit trouble find a free credit improvement guide too.
Some people think their credit renders them incapable or buying a home, but they don't have the correct facts. Other people may not possess the ability to purchase a home today, but with just a bit of help and education the answer could change in just a matter of months. The Alternative Mortgage Sources site provides the tools the make the dream of home ownership come true for people without a clear and easy path.
About:
Alternative Mortgage Sources stands as a part of the Bankruptcy Alternatives - Debtor's Options family of financial information and tools web pages started in 1996 and currently offered by the Financial Firebird Corporation with a goal of providing consumers with free unbiased help from a former debt workout and bankruptcy lawyer in choosing the right path to a brighter economic future.