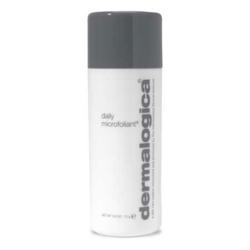 Rachel Goodyear, Esthetician at DrSkinSpa.com, said, 'We are so pleased to offer Dermalogica Daily Microfoliant to our customers.'
Anaheim, California (PRWEB) March 29, 2013
DrSkinSpa.com is a highly regarded e-retailing site providing skin care products for consumers who desire scientifically developed anti-aging innovations that are especially effectual. This dermatological web store has a huge inventory of proven skin care lines. DrSkinSpa.com is proud to announce the recent addition of Dermalogica Daily Microfoliant to their huge family of skin care product offerings.
The Dermalogica line of skin care products is the first choice of skin care professionals the world over. Founded in 1986 by Jane Wurwand, a skin therapist from England, Dermalogica was borne from Jane's belief in aiding skin's health as a precursor to beauty. Therefore, the Dermalogica products are free of irritants that can cause acne breakouts. Instead the products are skewed toward keeping skin healthy, which, in turn, would make it more beautiful from the inside out.
The Dermalogica Daily Microfoliant is a rice-based powder formulation that is gentle, yet effective. It can be used on a daily basis for any skin type or condition. This Dermalogica microfoliant becomes active when combined with water. The water allows for its release of ingredients salicylic acid, papain and rice enzymes. These Dermalogica Daily Microfoliant ingredients work to exfoliate dead skin cells, smoothing skin and revealing the new, brighter and silkier skin beneath.
Dermalogica microfoliant contains a Skin Brightening Complex made up of skin brightening and soothing Green tea, Ginkgo, and Colloidal Oatmeal. This complex calms irritated skin, clears up acne issues, and leaves the skin feeling renewed. The result is a clear complexion that looks and feels younger and newly revived.
Rachel Goodyear, Esthetician at DrSkinSpa.com, said, "We are so pleased to offer Dermalogica Daily Microfoliant to our customers. It leaves the face glowing and clean after just one use. It can be used on a daily basis or just a couple of times a week for excellent, healthy skin results."
When using Dermalogica microfoliant, just a small amount is needed. It is mixed with water to develop a creamy paste. It is massaged into the facial skin for one minute and then rinsed off. Dead skin cells will be sloughed off, revealing fresh skin that is more evenly pigmented and brightened. It is an exfoliant and skin brightening cream product that lets the user enjoy healthier, younger-looking skin.
The DrSkinSpa.com skin care site is operated and owned by a medical professional. The site's creator assesses and then chooses only the best quality, scientifically proven products to include in this skin care line. DrSkinSpa.com gives its customers a 14-day money-back guarantee for every item sold. Their site also provides an exclusive 120% price protection guarantee and free shipping of orders. Esthetician consultations are also available at no cost. DrSkinSpa.com is owned by Crescent Health Center and is based in Anaheim, California.