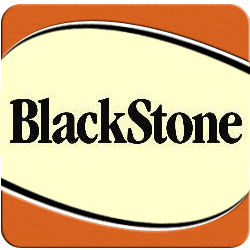 We are thrilled to offer so many unique flavors as an option to our customers,
(PRWEB) March 06, 2013
Four new flavors of the Blackstone Cigars have been released on the True Tobacco website.
"We are thrilled to offer so many unique flavors as an option to our customers," sites Nick Gordon, the General Manager of TrueTobacco.com. Of the flavors that will be released on the website are cherry, peach, vanilla and wine.
These are flavors that aren't seen on many websites and within other brands. While vanilla is fairly common, there are still many cigar manufacturers who choose not to branch out into the flavors. Blackstone Cigars has had a lot of success with the flavored cigars because they extend their appeal. Men and women alike are enjoying Blackstone Cigars, which adds to the company's appeal.
Those who complain about the smell of cigar smoke don't have anything to complain about with these products. Through the flavor of the cigar, it also reduces the smell of the smoke.
Blackstone Cigars have always been known to have a complex and medium-bodied component to them. The stogies are machine-made and feature a plastic tip to make them easier to use. At TrueTobacco.com, the flavored cigars can be purchased in large boxes of 100 or 200 count, making the sticks considerably more affordable than purchasing them individually.
There are multiple sizes found in the flavored cigars as well. Individuals can buy cigars, cigarillos or little cigars. This allows everyone to choose the smoke they enjoy the most without being inconvenienced with a size they are uncomfortable holding. Blackstone Cigars recognizes this and TrueTobacco.com carries the full gamut in order to provide more variety to their customers. This variety is what brings a lot of customers back to them over and over again.
TrueTobacco.com is based out of Clearwater, Florida and focuses on customer service. The company is looking to ensure the quality is maintained with every shipment. This is done by respecting customer's time and sending out shipments as quickly as possible.
The company has affordable prices that are unbeatable in many local markets. People all across the country can buy a specific cigar brand without having to look near and far to get them – or be inconvenienced with not finding the ideal flavor.
The website offers over 2,000 different cigars of different brands and lines and flavors. Orders over $200 will be receive free shipping.