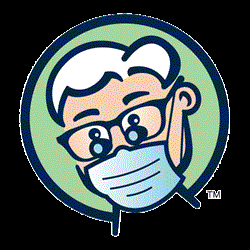 Efficiency and well-trained dental teams are even more important in these recessionary times. I like to see doctors spend time working on their practice, not just in their practice.
-- Linda Miles
Tucson, AZ (PRWEB) March 05, 2013
DrBicuspid.com, a web-based information, education, and news resource for the dental industry, has launched "15 Minutes to Excellence," an online video chat series featuring conversations with some of the leading practice management consultants in dentistry today.
In the first installment of this new educational series, Editor-in-Chief Kathy Kincade talks with Linda Miles, founder of Linda Miles and Associates, now Miles Global. In addition to being a popular international lecturer and author, Linda is involved in a number of dental ventures designed to enhance the practice of dentistry and patient care, including the Speaking Consulting Network, Oral Cancer Cause Foundation, EPIC I and EPIC II, and AskLindaMiles.com.
In a candid conversation with DrBicuspid.com, Linda shares her thoughts on three of the biggest issues that keep dentists up at night, particularly in today's economy: decision-making, profitability, and maintaining team harmony. Future installments of 15 Minutes to Excellence will cover such topics as hiring and retaining dental team members; office, doctor, and staff image; accountability issues; the importance of continuing education; and dealing with the constant worry of overhead.
"Efficiency and well-trained dental teams are even more important in these recessionary times. I like to see doctors spend time working on their practice, not just in their practice," she said.
Go to http://excellence.drbicuspid.com to watch "15 Minutes to Excellence" with Linda Miles and hear more of her great team-building advice and business management tips. The video is free of charge to all DrBicuspid.com members.
About DrBicuspid.com
DrBicuspid.com is a division of IMV, Ltd. IMV Publishing operates websites targeted at vertical markets within the healthcare industry. DrBicuspid.com offers original daily news features, practice management advice, and educational resources for dental professionals. The company's AuntMinnie.com site is the premier online information, transaction, and education site for the medical imaging industry.