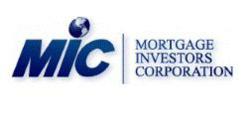 St. Petersburg, FL (PRWEB) March 26, 2013
Mortgage Investors Corporation, a leading provider of VA, streamline refinance services to veterans across America, is celebrating 75 years of producing successful loans to satisfied customers.
In 1938, Mortgage Investors Corp, also known as MIC, was founded. This company's sole purpose is to serve America's military veterans by helping them save money on their mortgage. By providing an affordable and easy way to refinance, Mortgage Investors has stayed true to their purpose and has maintained a leading role as the #1 provider of veterans refinancing in the country, through the years.
Whether veterans are looking to lower their monthly mortgage payment, or need extra financial help to pay off other bills, the MIC mortgage VA refinance program is designed to offer such financial relief. By offering lower interest rates and a simple, easy way for customers to refinance their VA loans, MIC continues to gain customer satisfaction and appreciation.
There are very few requirements to qualify for a VA loan with Mortgage Investors Corporation. All they ask is that the applicant has a current VA loan and has been up-to-date on payments, for at least one year. Unlike other mortgage companies, when applying for a VA loan with MIC, customers will not be required to provide:

Income Verification
Appraisal
Pest Inspection
Qualifying Debt Ratio
Little-to-no requirements, along with a long list of potential money saving perks, make the VA refinance process a positive, hassle-free experience. Also, MIC mortgage may provide an easy closing process, on average 8-10 days.
To this day, Mortgage Investors continues going strong by providing VA refinancing services to veterans throughout 24 states. They are determined to stay true to their long-standing vision, which was born 75 years ago, all while offering veterans prompt, personal service with genuine courtesy and respect. One satisfied customer states:
"One of your loan officers came to our house today to present the VA Loan Refinance Program you are currently using. His name is John Burleson out of the San Antonio, TX office. He thoroughly presented the program to us in a way that we understood completely. He was totally respectful and courteous. He explained the forms thoroughly before we signed them. It was a refreshing event. He is definitely a great asset to your company. Please inform him of this gratitude. Thanks for your time."

Russell and Dixie M.; Von Ormy, TX.
October 20th 2012
As a military veteran, Mortgage Investors makes every effort to prove that they have your best interest in mind. Representatives are available to you 7 days a week and will drive to your home on the day and time you choose to walk through the application process.
MIC is approved by the Federal Housing and Veterans Administration; along with Ginnie Mae, Fannie Mae and Freddie Mac mortgage lenders. For more information about refinancing with Mortgage Investors Corporation, please call 866-659-2477 or visit Mortgage Investors Corporation