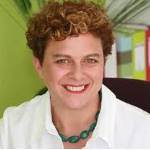 There is a lot of poor information out there about coaching certification but it does not need to be that complicated.
Sydney, Australia (PRWEB) March 18, 2013
International Coach Academy (ICA) hosts an informative teleseminar on the nature and importance of professional coach certification. Over the last 11 years the coaching industry has grown at an incredible rate. This growth, combined with an increasing public awareness of coaching, has resulted in higher demands for accredited training and certified coaches.
This free teleseminar sorts fact from fiction and answers the most common questions about coach certification.
"There is a lot of poor information out there about coaching certification but it does not need to be that complicated. Clients want to know when they employ a coach that they are not just employing someone calling themselves a coach, but that they are in fact employing someone who has been through a rigorous training and accreditation process," says Robyn Logan, CEO of ICA.
Register here for Free Certification Teleseminar
Saturday, 23rd February @ 10am New York Time
Bridge number: +1 503 290 5016
Access code: 819418#
Audio available to registrants
Also available for download:

ICA's Special Coach Certification Reports
ICA Report Comparing Accrediting Bodies
Find out about the ICF, IAC, WWABC * BCC – who they are, what they do and what the differences are.
ICA: The 7 Questions All Coaches ask about Certification & Accreditation
We speak to coaches every day so we know what they ask and want to know about Certification. Here are the top 7 questions coaches ask.
ICA – Transcript of Certification Webinar
Download a transcript of a webinar we held about "Why Certification is important for coaches today".
ICF Competency Matrix
ICF's own competency matrix to understand what the skills of a coach need to be.
ICF Certification Webinar Slides
ICF's own slides on certification.
The ICF Competency Levels
ICF's competency levels explain how much training and practice you will need in order to be certified for each level.
ICA has been delivering the highest standards of professional coaching; International Coach Federation (ICF) accredited training for over 10 years. "We are so very proud of student like Puji who, represent the richness of our student body and alumni which include managers, teachers, health professionals, real estate agents and even engineers," says Logan.
Globally more than 4,000 students from over 70 countries have attended the International Coach Academy. Today, with over 40 full and part time staff and trainers located throughout the world, ICA operates around the clock, over multiple time zones. Students access courses from their homes and yet engage with people from every corner of the world.
ICA fosters worldwide connection among established and prospective coaches as well as those who use the coaching process in their business, their art, and their relationships.
ICA's Coaching Teleseminars regularly attract 500+ participants a month, bringing together people from all over the world who have an interest in learning more about the professional coach certification. Participants are leaving more excited to apply what they have learned about being a successful coach. ICA's Teleseminar host Merci Miglino, explains, "We are delighted to offer relevant and valuable information through our monthly speaker series and educational programs to meet the increasing demand for support in the coaching field."
About ICA. ICA runs free coach training classes for people interested in learning more about professional coach certification. "Coaching 101" classes run weekly and attract coaching students from all over the world. Participants are leaving more excited to apply what they have learned about being a successful coach. Coaching 101 trainer, Nick Bosk explains, "We are delighted to offer relevant and valuable information through this training series to meet the increasing demand and interest in the coaching field."