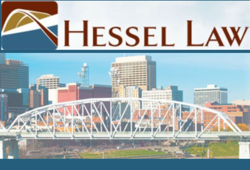 Mr. Hessel's client, an Australian musician and songwriter, will now be able to obtain his permanent residence in the US and will be eligible to become a US citizen in five years
Nashville, Tn (PRWEB) March 12, 2013
Brent Hessel achieved a big win for a client last November when he received notice that a petition for permanent residence for an EB-1, Alien of Exceptional Ability was approved.
This is a particularly rare and difficult type of employment-based petition, reserved only for those who can prove that they are among the top 1% of their particular field. It is the only employment-based petition that allows recipients to become permanent residents of the US without an employer or even an offer of employment. USCIS receipt number is SRC1390010286 for reference information.
Mr. Hessel's client, an Australian musician and songwriter, will now be able to obtain his permanent residence in the US and will be eligible to become a US citizen in five years.
Even more amazing is the fact that this approval was achieved without a single Request for Evidence (RFE). RFE's are notoriously common for this type of application, making it a common subject of debate and advocacy for entertainment and immigration attorneys throughout the US. RFE's can considerably slow down a petition, causing them to sometimes take more than a year to be decided. Mr. Hessel obtained a positive decision for his client in less than a single month, in no small part due to an attention for detail and nuanced understanding of this complicated petition's requirements.
To learn more about Hessel Law, just follow the link:The Immigration Lawyer
This was submitted by Click Ready Marketing a Search Marketing Agency