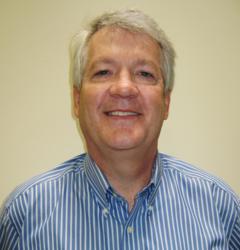 Greg will work with clients to achieve audit readiness and regulatory compliance
Austin, TX (PRWEB) March 06, 2013
360training.com, a leader in online training, enterprise compliance, and risk management solutions, announced today that it has appointed Greg Driscoll as Vice President of Enterprise Sales.
With a career spanning over 25 years, Greg brings his proven sales, management, and consulting experience to 360training.com. As the Vice President of Corporate Sales for Element K, Greg was responsible for leading triple digit year-over-year revenue growth for the company (now Skillsoft), an Irish cloud-based learning company. Prior to that, Greg spent 13 years with Eastman Kodak, where he held a variety of sales and operational positions including Regional Training Director, Business Reengineering Analyst, and Pricing Director. In 2007, Greg launched a US start-up called Ontuitive, a leader in emerging corporate electronic performance support solutions.
As Vice President of Enterprise Sales for 360training.com, Greg will work with clients to achieve audit readiness and regulatory compliance through the single source online training and tracking ability 360training.com provides. He will develop a growth strategy and work with 360training.com sales consultants to build a world class sales organization.
"Greg has an excellent track record in developing and executing growth strategies and brings relevant experience to 360training.com, as we expand our enterprise solutions and customer reach," stated Ed Sattar, 360training.com CEO. "He will be an important asset to 360training.com's growth trajectory, as he works with clients to become their single source for compliance training, while expanding our market presence and position."
Greg is a Rochester, New York native and graduated from Northeastern University.
About 360training.com
360training.com is an integrated provider of compliance learning management systems, accredited training content, and services to help businesses and professionals meet their compliance training, continuing education, certification, and career needs. The company recently introduced Predict360, an enterprise compliance and risk management software system, to ease the burden of regulatory compliance and reporting for small-to-medium sized businesses. Ranked as the 6th fastest growing tech company in the 2006 Deloitte and Touche Fast 50, 360training.com customers include industry leaders Guaranty Bank, IBC, Trammell Crow Company, Centex Homes, and Duke Energy.