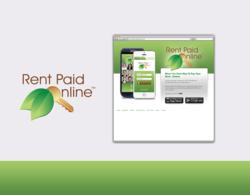 RentPaidOnline is dedicated to developing and introducing new and innovative ways for residents to pay their rent
Clearwater, Florida (PRWEB) March 05, 2013
RentPaidOnline™ a service of EFX Financial services is announcing its full caveat of mobile payment solutions for residents and property managers. For too long residents have longed for the ability to pay their rent on the go via their smartphones without any real solutions available. Residents have dealt with late fees for years while on vacation because they simply haven't had the access to a mobile solution or one that worked. Today RentPaidOnline is changing everything by offering a full scale solution for the 21st century resident. "RentPaidOnline is dedicated to developing and introducing new and innovative ways for residents to pay their rent." says Steven Foster– Chief Business Development Officer ~ EVP RentPaidOnline.
Now there's a secure, simple way for residents to pay rent directly and seamlessly from their smartphones or tablets. Eliminating the environmental waste of checks and making the whole process more convenient for residents and property managers. RentPaidOnline offers a complete solution of mobile payment options coupled with our online service to make sure residents and property mangers have everything they need.
The RentPaidOnline team of electronic payment industry experts has taken a fresh, new approach to developing these mobile apps, including our one of a kind app for property managers that allows them to take payments on the spot, and easily view and make changes to resident profiles.
The RentPaidOnline Mobile advantage includes several key features that residents and property managers have been asking for.
1. Residents can pay their monthly rent and receive rent reminders with our PayByText™ service
2. Resident's iPhone and Android applications gives them ability to make payments, use Jumio's NetSwipe™ scanning technology for truly fast payments, review payment history, review property management contacts, and make application fee and deposits.
3. Property manager's iPhone and Android application allows for appliction fees and deposits, door-to-door collections, modification of resdient data, and the ability to use Jumio's NetSwipe™ for truly fast payments
4. Resident and Property Manger applications available on iPad and Android tablets also
About RentPaidOnline™
RentPaidOnline's technology includes a real time web-based and mobile platform for electronic checks, credit cards, and cash payments for the property management industry. EFX Financial Services Inc. was founded in 2006 and processes hundreds of millions of dollars in transaction volume annually throughout the United States and Canada. The key advantages of the RentPaidOnline™ services are our multiple, innovative, one of a kind payment channels and our "think outside the box" mentality to ensure our clients are always heard first and foremost. EFX Financial Services corporate office is located in Clearwater, FL. EFX Financial Services also has additional offices in Jacksonville, FL., Atlanta, GA., Dallas, TX., and Philadelphia, PA.
For more information about RentPaidOnline or to schedule a personalized one on one with one of RentPaidOnline's executive team, contact us at 855.PMY.RENT(769-7368) or email us at sales(at)rentpaidonline(dot)com. Renters and Property managers are invited to catch up on all things RentPaidOnline via our Renters Room, Pros Corner, and social media outlets Twitter and Facebook.
NetSwipe™ is a registered Trademark of Jumio Inc.