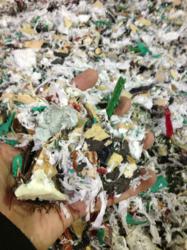 Shed it and forget! by NEDD
Mansfield, MA 02048 (PRWEB) March 05, 2013
Northeast Data Destruction a division of Miller Recycling Corporation, is "AAA" Certified by the National Association for Information Destruction.They would like to reach out to all Covered Entities and Subcontractors and inform them on the HIPAA/HITECH Final Rule. This Rule becomes effective March 26, 2013. Covered Entities, Business Associates and Subcontractors will have 180 days beyond this date to comply.
The Department of Health and Human Services (HSS) has now Expanded HIPAA's reach to directly cover Subcontractors. Subcontractors are now required to comply with HIPAA and the HITECH Act in the same manner as Business Associates, and are subject to liability and enforcement, including civil monetary penalties for failure to comply.
The Final Rule also makes clear that the term "Subcontractor" includes those acting on behalf of a Business Associate, and requirements apply all the way down the subcontracting chain as far as the PHI (Personal Health Information) flows. This includes all identifiable information, even information containing only names, dates of birth, or zip codes.
This can be difficult to monitor – especially for large entities such as hospitals, doctors offices, and other health service providers. Northeast Data Destruction cannot specify what type of measures a covered entity/subcontractor has to take to meet the new standards. However, they do recommend the implementation of an "All SHRED" program and by doing so you will eliminate the possibility of non-compliance.
Northeast Data Destruction is a NAID "AAA" certified company that processes 100% of all confidential documents, files, tapes, media, hard drives and off spec products they obtain. No "subcontractors" or secondary processors are utilized in their destruction process. They always recommend consulting with a legal department to be assured of correct and proper compliance.
About Northeast Data Destruction
Northeast Data Destruction is a privately owned and operated full service provider of confidential material shredding. They operate a high capacity NAID "AAA" Certified shredding facility, equipped with the latest technology capable of destroying not only confidential paper based document's, but also CD's, cassettes, VHS tapes, floppy disks, X-rays, microfiche, microfilm, ID cards, credit cards and computer hard drives. Nationwide service is available. Visit http://www.nedest.com for additional information.