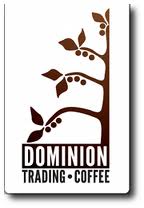 BGW is privileged to be able to partner with such an incredible organization that has had a significant impact for the Kingdom of God in Ethiopia. - Dan Cook, BGW Founder
Ogden, UT (PRWEB) March 07, 2013
Building God's Way (BGW), a nationwide church architect and network of builder partners that provides a broad range of services to Christian ministries, announced today that it has established a strategic partnership with Dominion Trading Company. The partnership will allow BGW to provide Ethiopian coffee and cafe equipment directly to churches as part of its turn-key "third place" solution.
Spaces for social gathering and casual interaction, called the "third place", have become an integral part of the church design process for Building God's Way. As a result, BGW has continued to seek out partnerships with suppliers that provide the best building materials, products, equipment and furnishings that go into creating these unique spaces. The new partnership will allow BGW to provide its clients with top quality Ethiopian coffee, cafe equipment and expert training that is also connected to an important mission.
Dominion Trading is a full-service coffee trading company that partners with farmers in Ethiopia and other developing countries to help bring their products to market. It follows the principles of Transformational Trading - Quality coffee that transforms communities by building long-term relationships, creating solutions that fit the need, and changing the lives of farmers and their families.
Net profits from Dominion Trading Company are shared with the Ethiopian farmers and with New Covenant Foundation, a ministry dedicated to helping Ethiopians proclaim the Gospel of Jesus Christ. The ministry is committed to empowering the local Ethiopian Church through community and economic development to meet their own needs without the need for foreign aid.
Mike Stemm, President of New Covenant Foundation & Dominion Trading Company, co-founded the organizations in 2001 with Craig Meredith after returning from a trip to Ethiopia. Mike Stemm commented, "During that trip, Ethiopian business and church leaders asked us to do a business assessment. They were concerned that they had become dependent on foreign aid and that it was killing their country. The Ethiopian churches had a deep burden for their people to know Jesus Christ, but they did not have sufficient funds to send their own people, trained in their own Bible schools. They did not want long term assistance, but help in figuring out how to support these church planters on their own and from their own resources. The basic premise was to stand hand-in-hand in partnership, helping the Ethiopian churches grow into the ability to locally support their entire church planting vision.
BGW Founder Dan Cook commented on the new partnership, "BGW is privileged to be able to partner with such an incredible organization and we know many of our church and Christian school clients will be excited to support their mission. This ministry has had a significant impact for the Kingdom of God in Ethiopia, with more than 30,000 new believers and the planting of more than 100 new churches. Through its Community Health Evangelism (CHE) program, New Covenant Foundation will reach nearly 2,000 villages and a population of 3.5 million Ethiopians over the next 7 years. This program which began in 2005 has resulted in significant decreases in infant mortality and malnutrition. "
For more information about Dominion Trading Company, call (509) 255-1212 or visit http://www.dominiontrading.com. To learn more about the community and economic development that Dominion Trading supports in Ethiopia, visit http://newcovenantfoundation.org
About Building God's Way (BGW) - BGW has become a recognized leader in ministry design and construction through its extensive experience in working exclusively with churches, Christian schools and colleges. Since 1998, BGW has worked with more than 600 ministries nationwide and has developed an unparalleled network of kingdom building services that includes church design, church building, church growth coaching, vision casting, capital fundraising, non-profit development, financial solutions, worship technology, mobile solutions and more. For more information, visit http://www.bgwservices.com