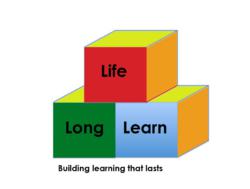 Building learning that lasts
Edmonton, AB (PRWEB) March 19, 2013
Lifelong Learn Inc.'s new website offers educators of the early years links to web resources suitable for general information about children, activities, training needs, and program planning.
All components are organized into subcategories. Components of the website include:

Resources for that focus on self-awareness and learning processes
Resources for educators or families of children with special needs
Resources for healthy development of children
offering resources and professional development
Organizations of are organizations that have been reviewed and been identified as exceptional providers of educational opportunities to children and or adults. The parent and teacher component offers resources that focus on ideas for activities and setting up learning experiences to ensure ongoing quality experiences for children. The component provides categories that deal with providing physical and emotional safety to children and the component offers information with respect to the healthy development of children.
Special Offer
Should you wish to be listed under the there will be a 20% discount for the first 25 clients. Hurry, act now!
Lifelong Learn Inc. is a company dedicated to helping caregivers - parents, families, early childhood educators, and teachers to maximize the learning potential of all children. Services offered include consulting, resource listings, and a books store. For more information visit http://www.lifelonglearn.com/