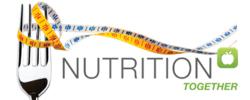 At Fitness Together Fairfax our goal is to provide you with quality, private, one on one personal fitness training. The Fitness Together philosophy of "1 Client 1 Trainer 1 Goal" says it all. Our clients reap the benefits of unique training program.
Washington, DC (PRWEB) March 17, 2013
Fitness Together Fairfax was awarded the "Best of the Best" designation for excellence by Follow Media Consulting, Inc. in the category of Gym in Fairfax. This award signifies the continued commitment and dedication of the areas best in health and fitness programs.
Established in 1996, Fitness Together Franchise Corporation has led the industry for one-on-one personal fitness training. Whether someone is looking to lose weight, tone and tighten muscles or simply work toward better health, Fitness Together pairs members with a personal trainer in a private setting equipped with a workout plan tailored just for them.
Fitness Together Fairfax is currently owned by Meredith Minix and Rob Graveline, M.Ed. Meredith has 18 years experience as a personal trainer and group exercise instructor and holds a bachelor's degree in Recreation and Leisure with an emphasis in Sports Fitness and Management from Shepherd University in West Virginia. Rob Graveline also possesses excellent credentials. With 25 years of industry experience and a stellar education that includes a Master's degree in Exercise Physiology from the University of Virginia, clients can feel confident that they are working with a professional of the highest caliber. An Arlington native with strong roots in the Northern Virginia area, Rob has trained the full spectrum of clients---from professional athletes to heart transplant patients, young children and the elderly.
Fitness Together is also proud to present their 3 unique fitness programs:

Aspire 8 resistance training program utilizes personal assessments, functional cross-muscular training approaches, and periodization techniques to change things up for continued results.
Cardio Together offers a customized cardio prescription that combines fartlek, interval and tempo workouts with a focus on exercise frequency, intensity, duration and progression to achieve maximum results.
Nutrition Together offers an educational and accountability framework to improve your eating lifestyle. By eating the right foods, the right portions and the right frequency, along with our other programs the results are truly amazing.
Visit their website at http://fitnesstogether.com/fairfax or call them at phone number 703-250-5333.
About Follow Media Consulting, Inc.
Named one of the best SEO companies by Jonas Marketing, Follow Media Consulting, Inc. is a rapidly growing worldwide firm of SEO, Social Media, and Mobile Marketing Professionals. Follow Media Consulting, Inc. headquarters is located in Richmond, VA. However, our professional team is networked across the world, with regional offices across the United States, in the United Kingdom, Canada, Australia, France, South Africa, the Philippines, and India.