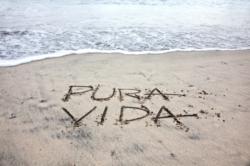 Costa Rica, home to 'pura vida,' is as well-rounded a nation as there may be for retirees. - MSN Money
San Jose, Costa Rica (PRWEB) March 05, 2013
In a recent report by acclaimed financial site MSN Money, Costa Rica has yet again shown strong as being one of the top retirement destinations in the world.
But, what exactly is it that draws hoards of expats (expatriates) to this tiny Central American nation each year?
With over 25 percent of its territory being classified as protected parks or reserves, Costa Rica is a playground abound with an abundance of exciting possibilities like volcano tours, zip-lining, diving, hiking, surfing and world-class bluewater fishing tours to name a few.
For years now, the country has become synonymous with anything "eco" but in no other market segment can this been seen more than in travel and tourism.
"We are starting to see more and more hoteliers recognizing the profitability within this segment and as such there has been a rise in Costa Rica hotels and resorts that are taking the necessary steps to become more green-friendly," says Casey Halloran of Costa Rica Vacations (CRV).
As the premier location in the northern hemisphere for eco adventure seekers, Costa Rica continues to evolve in hopes of solidifying their position and attracting more eco-conscious travelers from all corners of the globe.
With a laundry list of accolades, Costa Rica proudly demonstrates the importance of living over simply existing. The country boasts some of the longest life expectancies in the world and a healthcare system that rivals - and in some cases surpasses - many first world nations. The quality of the fruit and vegetables here are bar-none and with all of this...attracts thousands each year to sample the "pura vida" lifestyle Costa Rica is famous for.
It is these traits - and a plethora of others - that makes the country such an attractive retirement and travel destination for those seeking something unique and special, as opposed to a "one size fits all" solution. There is something for everyone here.
As the happiest nation on Earth, the country continues to shine as a country of awareness and sensitivity towards the common goal of improving life on the planet for everyone.
For more information on travel to Costa Rica, visit Costa Rica Vacations (CRV) at http://www.vacationscostarica.com today.
References:
MSN Money article - http://money.ca.msn.com/
About CRV (Costa Rica Vacations):
Founded in 1999, Costa Rica Vacations (CRV) mission is to give people the power to create their own custom vacation packages. Anyone can offer vacation packages yet CRV prides themselves in recognizing your unique "travel personality" rather than the one-size fits all concept our competitors. CRV is a privately held company and is headquartered in San Jose, Costa Rica with offices in Panama, Nicaragua.