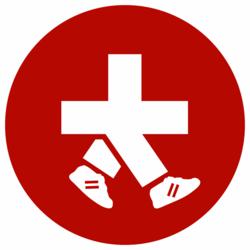 Austin, Texas (PRWEB) March 01, 2013
Personal training is a fundamental element of sports medicine. Personal trainers are a great asset when it comes to seeking help to attain fitness goals for individuals at any athletic level, as well as those recovering from an injury. They aid in guidance and encouragement, and they know the right questions to ask clients to help put them on the right path. The Austin sports medicine personal trainers at Medicine in Motion have shared a list of six important questions that they ask before training begins - everyone starting a new exercise routine should consider these for maximum effectiveness and program longevity:
1. What is the single most important fitness goal?
2. When meeting the goal, what positive outcomes are likely to be achieved?
3. What is the biggest obstacle to reaching the goal?
4. When and where will this obstacle likely occur?
5. What steps can be taken to prevent the obstacle from happening?
6. In the event the obstacle does occur, what can be done to get back on track toward the fitness goal?
Medicine in Motion (MIM) specializes in providing top quality sports medicine in Austin, Texas, for athletic individuals of all ages and levels. The doctors at MIM believe active bodies are healthy bodies, therefore it is the office's goal to keep patients energetic and fit. To that end, MIM provides treatment of injuries and illnesses, including the use of physical rehabilitation; promotes healthy living with personal training and nutrition coaching; and offers comprehensive sports medicine evaluations to optimize health, activity level and sports performance. For more information or for questions regarding sports medicine in Austin, contact Medicine in Motion at 512-257-2500 or visit the website at http://www.medinmotion.com.