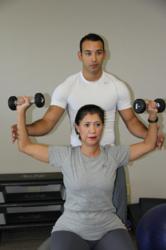 We help companies plan on how to offer incentives and support to help their employees commit to goals that benefit themselves and their company and to achieve those goals together."
Croton-On-Hudson, NY (PRWEB) March 27, 2013
Shane Diet & Fitness Resorts announced the availability of a Corporate Wellness weight loss program to help American businesses combat what is a frightening trend among employees.
According to statistics from the Centers for Disease Control, there has been a dramatic increase in obesity in the United States during the past 20 years and about one-third of US adults are now obese. No state had an obesity level of less than 20 percent, with 36 states indicating levels above 25 percent.
Individuals who are overweight tend to be unhealthy people and, as corporations are learning, that can negatively impact a company's bottom line. Sky-high medical premiums are only one of the problems; absenteeism, on-the-job efficiency and employee morale are also affected.
Employers are now expected to create safe work environments, improve employee health and implement strategies to meet the health standards set by local and state regulatory agencies. The Corporate Wellness program can be customized to meet these goals and the fitness experts at Shane stand ready to help companies tailor such wellness programs to their corporate culture.
"Studies show that employees who lose weight and get fit together stand a better chance of long-term success," says Shane Diet & Fitness Resorts' co-founder, David Ettenberg. "We design programs that a corporation can implement to not only help their employees get fit now, but to continue the healthy lifestyle by helping corporations plan ongoing fitness activities like 5k runs, workshops to reeducate employees about nutrition, and suggestions on to revamp meals and snacks offered on-site. We help companies plan on how to offer incentives and support to help their employees commit to their weight loss goals that benefit themselves and their company and to achieve those goals together."
Wellness programs demonstrate to employees that their health is important and that their employers know and care about their lives. Statistics demonstrate that employees who exercise regularly and lead healthy life styles incur 31% lower health care costs than employees who live sedentary, unhealthy lifestyles. The success record of companies utilizing a Corporate Wellness program shows that an employee who is happy and healthy is more productive and motivated, stays away from work due to illness less often and remains employed with the company for a longer time. Investing in employee's health is beneficial to the employee as well as to the company.
For information on Shane Diet & Fitness Resorts' Corporate Wellness weight loss program, visit the Shane Diet & Fitness Resorts website or call 888-732-9034.
Shane Diet & Fitness Resorts is a weight loss and fitness resort program focused on helping guests achieve a long term healthy lifestyle. Currently Shane Diet & Fitness Resorts runs at two locations, year round at the Westin La Cantera Hill Country Resort in San Antonio, Texas and summers at Honor's Haven Resort & Spa in the Catskill Mountains of New York State. Both resorts offer guests nutrition counseling and cooking classes, comfortable accommodations, a calorie-restricted gourmet meal plan, a full range of classes and activities, a customized fitness plan, nutritional and behavioral counseling, and ongoing support in their efforts to lose weight and create a healthier lifestyle.