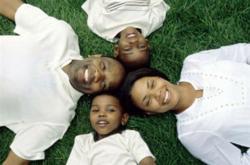 We take great satisfaction in helping you maintain optimal oral health. Our practice is devoted to comprehensive and preventive patient care.
Washington DC (PRWEB) March 05, 2013
Belmont Dentistry was awarded the "Best of the Best" designation for excellence by Follow Media Consulting, Inc. in the category of Dentist Ashburn. This award signifies the continued commitment and dedication of the areas best in dental health services.
Belmont Dentistry is a family oriented dental clinic that is headed by Dr. Matt Nikpourfard. Dr. Matt Nikpourfard has been practicing for over 9 years. He has been in his current location for 3 years. Since he began practicing dentistry, Dr. Nikpourfard has kept up to date on many continuing educational classes, ensuring that his patients receive the most comprehensive and advanced dental care.
Belmont Dentistry is proud to provide a state-of-the-art facility for the highest quality dental care available. It is one of their top priorities to protect the well-being of their valued patients. For this reason, their office meets and surpasses all OSHA (Occupational Safety and Health Administration) and CDC (Center for Disease Control) standards. Belmont Dentistry is confident that clients will feel right at home in their office as they welcome all patients as if they were family.
Belmont Dentistry's dental services includes bonding / white fillings, bidges, crowns teeth whitening, Zoom! whitening, veneers, dental implants, dentures / partial dentures extractions, root canal, invisalign, crown lengthening, sinus augmentation soft tissure graft, bone grafting and so much more. Visit their website at http://www.mybelmontdentistry.com or call them at phone number 703 723 1200.
About Follow Media Consulting, Inc.
Named one of the best SEO companies by Jonas Marketing, Follow Media Consulting, Inc. is a rapidly growing worldwide firm of SEO, Social Media, and Mobile Marketing Professionals. Follow Media Consulting, Inc. headquarters is located in Richmond, VA. However, our professional team is networked across the world, with regional offices across the United States, in the United Kingdom, Canada, Australia, France, South Africa, the Philippines, and India.