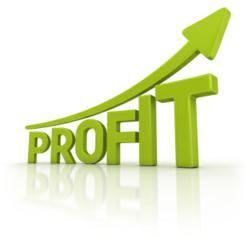 Retention is so important, as it costs 5 x's more to find a new customer than it does to keep your existing ones.
Sommerdale,NJ (PRWEB) March 05, 2013
Outbound telemarketing is one of the most efficient ways to generate new business leads. One can reach out to endless amounts of people in such a short period of time with an automated dialer. So how does the use of call centers generate more money?

Customer satisfaction: It is all too common today to call a 1-800 number with questions or concerns about a product or service and get an automated machine answering. It is when these numbers are dialed, and are able to speak with a live person, customers are more satisfied. If future clients are pleased with a companies customer service, clients are more likely to use a company's good or services again in the future. This is why retention is so important, as it costs 5 x's more to find a new customer than it does to keep your existing ones.
Larger reach: Outbound call centers also benefits companies themselves. This gives the opportunity to reach a larger audience. By utilizing a call center companies can reach hundreds and thousands more people in a day than they would by going door-to-door, mailing advertisements or even using manual dialers. Automated dialers are designed to connect a call to the representative immediately after they get off their last call, with no wait time in between calls, which leads to many more total contacts. The more people contacted, the more money a company can make. It's a numbers game!
Easily accessible: Ever had an issue with a good or product but couldn't find the time to run to the store? Call centers offer an easily accessible way to contact the company without ever leaving home. This gives consumers a fast way to contact a future client to purchase products, replacements, etc. It eliminates those who forget about using the product if there is no time to visit your location. More importantly, it gives a company the opportunity to make money off of consumers even if the consumer does not phyically come to the store. Up-selling a new product that the consumer does not have, while the call center has the customer on the phone is also an option.
Telepoint communications provides all aspects of call center services including outbound, inbound, and on-line customer care. Telepoint combines a customer service feel with an actual sales call, making the person on the other end of the phone feel as if we are providing help and support, which creates a strong rapport, leading to sales. The above 3 tips for using call centers are proven to increase monetary sales for your company.
About Telepoint Communications, Inc.
A privately held company founded in 1997 and listed as on of The 50 Fastest Growing Companies. Providers of inbound and outbound call center services, such as lead generation, new customer acquisition, client retention, market research, survey taking, appointment setting, taking toll calls, B to B and B to C. Industry experts in telecom, fund-raising, financial services, energy, mortgage, healthcare, political, travel, consumer products and services, among others. Telepoint Communications, Inc's headquarters is located in Somerdale, NJ. Visit Telepointcomm.com.
###