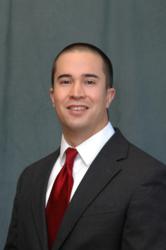 These companies didn't stop selling the fake bamboo products even after they were told not to sell them
Painesville, Ohio (PRWEB) March 14, 2013
Several stores were recently investigated by the FTC regarding products such as sheets, pillow cases, etc. which were marked as being made of bamboo, when they were not – they were rayon. Northeast Ohio law firm, Dworken & Bernstein is currently investigating several companies that are listed by the FTC as selling these products, including:
Amazon.com; BJ's Wholesale Club; Wal-Mart; Bed, Bath & Beyond; Costco; Kmart; Kohl's; Target; The Gap; Barney's; New York; Bloomingdale's; Garnet Hill; JC Penny; Gold Toe; Hanes; Isotoner; Jockey; Land's End; Macy's; Maidenform; Nordstrom; Overstock.com; QVC; REI; Saks Fifth Avenue; Sears; Shop NBC; Spiegel; Sports Authority; The Great Indoors; Tommy Bahama; Toys R 'Us and Zappos.com.
In 2009, the FTC brought its first set of cases against companies allegedly selling rayon textiles labeled as bamboo. The agency settled charges against four companies and distributed a business alert advising manufacturers and sellers that if a textile is not made directly with bamboo fiber, it may not be labeled or advertised as bamboo.
In January 2010, the FTC sent warning letters to seventy-eight companies, including Amazon, Leon Max, Macy's, and Sears, concerning their continuing mislabeling of rayon textiles as bamboo. The FTC alleges that the four companies continued improperly to label their rayon textiles as bamboo, even after being told in the warning letters that they could face civil penalties if they did not properly label and advertise their textile products.
According to the Federal Trade Commission's news release dated January 3, 2013, each of the four companies violated the Textile Act and the FTC's Textile Rules by advertising and marketing products as being made of bamboo, when, in fact, they were actually made of rayon.
The following link http://www.ftc.gov/opa/2013/01/bamboo.shtm provides additional information regarding these complaints.
According to Class Action Attorney Andew Samtoy, "Bamboo is supposed to be high quality and sustainable, which consumers like. The problem is that these companies were selling products they said were bamboo, but weren't - they were rayon. Some of these companies did not stop selling the fake bamboo products even after they were told not to sell them. This preys on consumers and must stop."
If you purchased any bamboo fabrics such as sheets, pillowcases, etc. from any of these companies, please call Andrew Samtoy immediately at 866-964-1806.
Dworken & Bernstein Co., L.P.A. is the largest law firm in Lake, Geauga and Ashtabula Counties, Ohio with additional offices in downtown Cleveland. Serving the community for over 50 years, Dworken & Bernstein and its 27 lawyers and staff of 65 offers a full range of legal services for businesses, individuals, and families.
Further information about Dworken & Bernstein Co., L.P.A. can be found at http://www.dworkenlaw.com or Ohio Lawyers Give Back at http://www.ohiolawyersgiveback.org