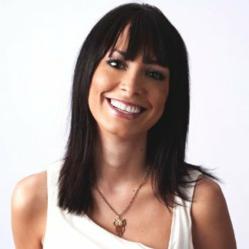 One Source. Infinite Resources.
Corona, CA (PRWEB) March 05, 2013
Proforma Graphic PrintSource, a leading provider of marketing campaigns, promotional products, printing services and e-commerce solutions, is pleased to announce the addition of Jessica Andrews as their new Social Media Manager and Account Manager to customers across Orange and LA County.
"The expansion of our social media and account management team further strengthens our ability to meet the needs of our customers," noted Linda Martinelli, President and Owner of Proforma Graphic PrintSource. "Jessica Andrews' comprehensive understanding of sales and marketing will greatly benefit Proforma Graphic PrintSource, our sales network, and our clients."
Jessica has a background in Marketing and Sales, specializing in social media management, copy writing, technical writing, graphic design and web development. She has a Bachelor's Degree from California State University, Fullerton. Jessica can be reached at jessica.andrews (at) proforma (dot) com or 951-256-8540.
About Proforma Graphic PrintSource:
Proforma provides brand management solutions. We are committed to bringing ideas, inspiration, strategy, and tools to help our customers grow their business and achieve success. Our proven solutions have helped customers achieve their goals in a variety of areas. Because we offer the broadest array of printing, promotional products and related graphic products and solutions, we are:
A Marketing Agency without any agency fees.
An Addition to Your Staff without being an addition to your payroll.
A Business Process Outsource Resource you can trust.
Proforma Graphic PrintSource
One Source. Infinite Resources.