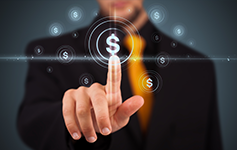 "deliver excellent savings to small businesses through our merchant processing services", Rich Gress, Charge Card Funding
Deerfield Beach, Florida (PRWEB) March 11, 2013
Charge Card Funding, a business cash advance company, today announced a new $500 bonus available to all new merchants services customers. Launched at the beginning of March, the promotion will continue for 90 days. In addition to the substantial savings which customers receive from the program's affordable merchant processing, the cash bonus provides customers with supplementary funds to grow their business.
"We are very excited to offer the new merchant account services bonus," said Rich Gress, Merchant Funding Manager at Charge Card Funding. "Our goal is to help small businesses thrive and this program is the latest example of how we demonstrate our commitment to providing excellent value for our customers. Not only do we provide them with working capital that helps them maintain and grow their companies, but we also deliver excellent savings to them through our merchant processing services."
Charge Card Funding goes far beyond merely helping merchants with processing credit card services. The company also offers a fast and easy alternative for those who need working capital in the form of a business cash advance. Instead of going to a bank for a small business loan, customers can use Charge Card Funding. Typically, a short-term bank loan will have an approval process of 14 to 28 days, whereas a business cash advance from Charge Card Funding is usually completed in less than seven days.
Each merchant funded advance is based on an evaluation of a few months of business and the merchant's statements, allowing Charge Card Funding to better understand and accommodate the needs of each business owner. By providing affordable cash advances and merchant processing together, Charge Card Funding helps small business owners map out monthly and yearly plans to keep their businesses thriving.