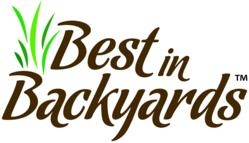 Mahopac, New York (PRWEB) March 07, 2013
Best in Backyards has six locations in New York and Connecticut and is expanding them all to make room for our new Eastern Jungle Gym swing sets, Storage Sheds, Trampolines, Outdoor BBQ Kitchen islands, Pergolas and Pavilions and more.
The Mahopac New York location has 20,000 square feet of display space outdoors and an expanded indoor showroom of over 8,000 square feet. With wall murals decorating the walls, rubber mulch under the swing set displays and even an in ground pool with a pool house! There is an amazing selection of products available.
Centrally located on the boarder of Putnum and Westchester counties this location is easily accessible from the Taconic State Parkway or I-684. Serving the local communities for over 20 years, Best in Backyards has set the standard for outdoor living retailers.
Best in Backyard showrooms are the most incredible display of products in the area. When shopping for swing sets or any other product customers want to go somewhere and see what is available. At Best in Backyard showroom locations customers able to see and try out everything. Of course kids are welcome. With knowledgeable and helpful staff Best in Backyards offers the best in customer service.
Best in Backyards delivers and installs every product sold using only factory trained professionals. Call 800-752-9787 or visit http://www.bestinbackyards.com for more information or to find a showroom location.