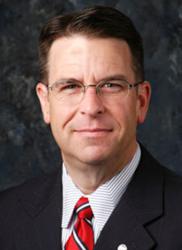 The Strength Of A Family Tradition
Dallas, Texas (PRWEB) March 07, 2013
Aria Cremation Service & Funeral Homes has been servicing the North Texas region for many years and was recently acquired by John P. Brooks and Family Funeral Homes. Each location is now under the direction of John P. Brooks, who is a respected leader in the funeral industry.
The two companies will now be the premier cremation specialists in North Texas and will have the largest number of family owned and operated funeral homes and crematoriums in the area. All locations have licensed and professional funeral directors on call 24 hours a day, 7 days a week to help any family in their time of need.
There were two principal objectives behind Mr. Brooks acquiring ARIA. The first was to provide easier access to John P. Brooks & Family facilities by increasing the number of locations they are able to offer. The second was to maintain and improve on the exceptional service each location is so well known for providing.
Mr. Brooks began his career in the funeral business in 1974. He opened his first funeral business in Dallas in 1986, when he was just 27 years old. Then went on to open his second funeral business in 1994. Later, he was able to expand his business into North Dallas in 2002 when he opened North Dallas Funeral Home. In 2008 Brooks purchased Forest Lawn Funeral Home in Dallas TX. In 2010 Mr. Brooks went on to form North Texas Funerals and Cremations Funeral Home and Crematorium. In 2011 Mr. Brooks went on to purchase Wood Funeral home in Carrolton, TX. Leaving the most recent acquisition of ARIA Funeral Homes and Cremation Service in North Texas.
Unfortunately, most people do not plan ahead when it comes to arranging for funerals or cremations. Fortunately, at John P. Brooks and Family Funeral Homes and Cremations Our Family understands, the delicate state most families are in and go out of their way to be compassionate and caring. Families and individuals in need of funeral or cremation products and services should contact John P. Brooks and Family Funeral Homes - Aria Cremation Services and Funeral Homes.
John P. Brooks and Family Funeral Homes - ARIA Cremation Services and Funeral Homes have now grown to be the largest premier cremation providers in North Texas.
John P. Brooks
John P. Brooks and Family Funeral Homes
ARIA Cremation Services and Funeral Homes
1-800-300-1655
http://www.johnpbrooks.com/