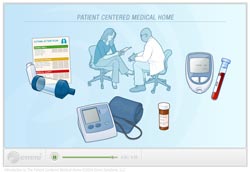 Pittsburgh, PA (PRWEB) March 02, 2013
Automated Security Alert, a medical alert company based in Pittsburgh, Pennsylvania, is devoted to helping senior citizens age in place. But they have recently announced that their products are making a positive impact in the field of care transitions as well. Care transitions happen when a senior citizen makes a change in their residence from a private home to any number of medical facilities, or from a medical facility back to their own home.
Jason Seyler, Automated Security Alert's Director of Life Safety explained that the company has a line of medical dispensers and fall detectors that can make sure that when an emergency occurs that help is summoned immediately, which can literally be the difference between life and death. Medication dispensers can ensure that patients will get the right dose of medication at the correct time, and they can be the difference between a senior staying in their own home or have to transition to a nursing facility. Seyler also highlighted the company's TeleHealth system that patients can use it to monitor their vital signs or symptom readings from their own home, which can allow a care team to react quickly and proactively. TeleHealth is adaptable to monitor many different types of diseases and conditions.
Seyler said "The use of these technologies goes overlooked. Professionals are looking for a more sophisticated way to manage patients within their homes, however the technology already exists but in many instances is not deployed. All health systems should be using medical alarms, medication dispensers, and vital signs monitoring to manage their care transitions. We've already seen the technologies improve patient outcomes."
For further information, please contact Matthew Couillard at 1.800.338.7114.
(i)ASA Research using CMS calculator and actual patient data