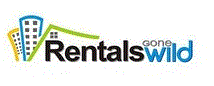 Not only will we help match you to your ideal rental, we'll help streamline the entire moving process from start to finish
Washington DC (PRWEB) March 13, 2013
Hearing their name, they sound unconventional because their business model truly is. Rentals Gone Wild finally offers relief to apartment seekers by providing free and personalized apartment locating. Currently Rentals Gone Wild is concentrating a great deal of resources towards highlighting apartments in DC, apartments in Alexandaria VA, Luxury DC apartments and Silver Spring MD apartments. If you've ever spent exhausting hours sifting through Craigslist and other numerous rental sites, then you know how invaluable a service like this is.
Ranked as the third most stressful event in life, the moving process is being streamlined by Rentals Gone Wild from start to finish. Offering a combination of apartment deals, moving supplies discounts, access to co-signers and even deposit loans, they will redefine that statistic in no time.
So how exactly does this work? Rentals Gone Wild is open late nights and on weekends, so you can start by contacting them now. They pair up apartment seekers with "rental concierge" available to answer questions and match apartment seekers with rentals that apartment seekers have been hoping to find. Appointment tours are arranged to accommodate your schedule and you'll be accompanied by leasing staff prepared to meet specific needs.
The moving process certainly doesn't end once a renter's signed a lease. Fortunately, this company's service doesn't stop there either by providing info on schools, transportation, and even roommates. And what's the "wildest" part of all? Rentals Gone Wild actually "pays apartment seekers to rent." So, renters can expect a little "welcome home" gift after moving in, if they leased at one of the referred communities.
By now you've got to be asking, how can all this possibly be free? Property Management companies post complimentary property listings on Rentals Gone Wild's website. Rentals Gone Wild gets paid a marketing fee for acquiring these companies leases. This fee is factored outside of the lease, so it does not affect the rental rate. In fact, Rentals Gone Wild splits part of the fee with the renter, which is how they can afford to send the renter their housewarming "gift."
"Thank you very much for the great, personalized customer service you are providing. Successful companies know that customers are not just numbers, they are people with different sets of requirements and expectations," raves Tom W. from Washington, DC, another satisfied Rentals Gone Wild client. Developing personal relationships with both sides of the rental transaction is key to this company's success in matching qualified renters with the ideal apartment bargain.
Rentals Gone Wild is clearly revolutionizing the moving process. Functioning as a performance based company for property managers, and a service that pays renters to lease, there's nothing to lose for anyone, but stress.