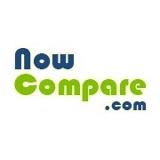 Diversification in new product lines and geographical areas is a key strategic focus
(PRWEB) March 25, 2013
In a world of economic downturn where companies are collapsing around us on a daily basis there is a ray of light in the insurance sector. NowCompare one of the first online compare companies and a member of the Alliance group has helped the company put a stamp on this year by announcing 350% growth in January and February.
Nowcompare which launched insurance comparison sites in Hong Kong and China in 2012 has become a major distributor of Health Insurance within Asia. The online market marked a significant diversification for Alliance who's primary business lines included commercial insurance and financial services.
Gary Murphy the spokesman for Alliance said "Diversification in new product lines and geographical areas is a key strategic focus for the company and will continue to be so in this ever competitive market".
Western companies have long had their eye on Asia markets in particular China but few have been able to navigate local regulations and requirements for business set up from within the insurance industry.
Gary Murphy continued to say " This is an extremely exciting time for Alliance and we are proud of our internal team and the partners who helped us achieve entrance to the market and ultimately these results".
Alliance have confirmed that they will continue expansion throughout Asia with plans to open in Indonesia by May 2013.