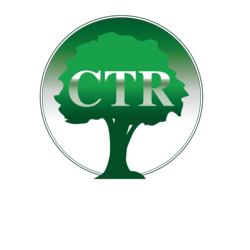 Taxpayers can benefit from our new tax fraud programs whether they are victims or not.
Dallas, TX (PRWEB) March 16, 2013
One of the major reasons CTR's Dallas tax attorney exists is to protect clients from the problems associated with taxes that can plague any individual. The company has created a new tax fraud prevention division to help taxpayers avoid any issues with security when it comes to taxes. There are criminals out there that want to access personal information and use it to steal refunds and other financial concerns like credit card numbers. CTR's experts are dedicated to providing thorough support to anyone in need of this new service.
In a time when trust may be hard to find, our Los Angeles tax lawyers will give you the confidence you need to move forward. Knowing that a criminal has gained access to information like your social security number, tax information and other personal data is a scary feeling. With our new fraud prevention division, you can rest assured that someone is looking out for you," said a CTR spokesperson.
There are three subdivisions within CTR's new tax fraud department. The first team, which is dedicated to technological fraud, provides help with any hacking or other electronic forms of illegal activity. The second subdivision is devoted to preventing mail fraud. The company's Orange County tax attorney team teaches clients how to make sure that sensitive physical items such as refund checks, social security cards and credit cards are kept safe.
The final part of CTR's new tax fraud division is penalty prevention department. Tax fraud can cause issues with income tax returns, such as delay of refunds or missed payments. This subdivision negotiates with the IRS to explain each individual's theft case. This section also handles cases of identity theft, in which a criminal poses as someone else to gain money, products or private information.
"Your identity is more than just government issued numbers and such concepts. Our Orange County tax lawyers know that losing money and private information to criminals and thieves is a stressful concept. Let us protect you from the dangers of tax fraud and show you how to prevent it in the future," said a CTR spokesperson.
CTR offers tax debt resolution and tax services for individuals and businesses across the United States. The company uses a three step program to create personalized strategies to help taxpayers settle their IRS debt. The company offers many services, including: state and federal tax debt resolution, IRS audit defense, tax preparation and bookkeeping.