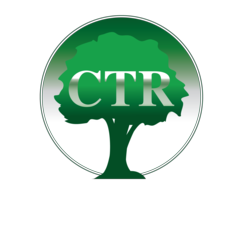 We couldn't stand by and watch the members of the community we've been serving feel like they were helpless.
Los Angeles, CA (PRWEB) March 11, 2013
IRS collections follow a predictable path with which CTR's Orange County tax lawyer is familiar. To help clients reduce stress and manage their tax debt, the company has created a new program for IRS resolution. There are several methods available to taxpayers for settling a debt. The main goal of this new program is to reach out to taxpayers on their level and explain the solutions that will successfully end their IRS debt struggle.
The inspiration for CTR's new tax debt program was born out of taxpayer frustration at the consequences of IRS collections. Clients with high anxiety levels over how they could afford to pay their debts off would seek out a Sacramento tax attorney to see what they could do to keep the federal government from seizing their property.
"We couldn't stand by and watch the members of the community we've been serving feel like they were helpless. These people have invested in us, and we in them, and so our team decided it was time to analyze how we could best help them come out on top of their debt balances," said a CTR representative.
Another of CTR's goals in developing this new program is to stay up to date on the current tax code. The company aims to get employees like tax lawyers in Las Vegas current on any new legislations so that its client base is well-informed and knows how any federal tax changes may influence their debt repayment.
CTR's tax attorneys have also brushed up on concepts like tax liens and levies so that they could effectively help taxpayers that are facing these forms of collection. "If the IRS is knocking on your door to freeze your assets, repossess your home or take any of your personal belongings, you need to know what your options are. We've got the knowledge and skills to keep you informed and help you stay protected in the future," said a San Francisco tax attorney working with CTR's new IRS collection program. The company's tax professionals have negotiated resolutions for clients in many states and this new program is expected to help them better serve any taxpayers struggling with IRS debt.
CTR offers tax debt resolution and tax services for individuals and businesses across the United States. The company uses a three step program to create personalized strategies to help taxpayers settle their IRS debt. The company offers many services, including: state and federal tax debt resolution, IRS audit defense, tax preparation and bookkeeping.