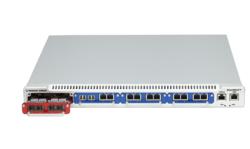 No other product in the industry can match the SmartNA-X's ease of use. This will redefine the way users access their security and compliance tools going forward: Alastair Hartrup, CEO of Network Critical.
Buffalo, NY (PRWEB) March 05, 2013
Network data security and compliance requirements are exploding faster than IT departments ability to keep up with them. Data reporting, logging and auditing requirements continue to increase at breakneck speed.
Recent legislation includes the EU's Data Protection Acts, global banking's Basel iii requirements and the raft of recently introduced US legislation including; the Affordable Health Care (ACA) in healthcare, Dodd Franks in financial services and the yet to be named Cyber Security Bill.
The SmartNA-X™ features a pioneering drag-n-drop user interface that allows data access to be configured in seconds with minimal risk of error. More conventional products use a mixture of Command Line Interfaces (CLI) and clumsy user interfaces that take hours to set up and can easily introduce mistakes.
The current generation of network access products requires configuring rules for passing traffic between ports with interacting filters to be set up in a precise sequence. This takes specialized knowledge, a lot of time and is subject to errors. With just five interacting data filters a customer may need to work out and configure up to twenty six more filter rules and apply them in the correct sequence to send network traffic to the right tools. Apply the filters in the wrong sequence and the data is going to the wrong monitoring tool, or even worse, no monitoring tool at all.
The SmartNA-X™ removes that headache forever, as users never even see the internal rules for applying filters and passing traffic. Our software figures out the internal details automatically using proprietary algorithms developed by Network Critical.
Early customer feedback has included the comments, "This allows me to meet my compliance requirements in seconds rather than taking hours to configure other devices and with no chance of making any costly errors either."
To learn more about the SmartNA-X™ and to see for yourself how easy configuring your network access devices has just become please visit http://www.networkcritical.com.
To set up your own personalized demo of the drag-n-drop user interface contact marketing@networkcritical.com.