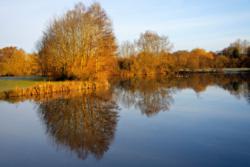 Like so many other towns in the UK, the economic downturn has led to a rise in company closures in Redditch
Redditch, Worcestershire (PRWEB UK) 6 March 2013
New research from company formation specialists, Duport.co.uk reveals a drop in net company growth in Redditch during last year.
Although the number of company formations was exactly the same as in 2011, company closures rose by 7%, leading to an overall drop in net company growth in the area.
Company closures are a symptom of the current economic conditions in the UK. However, the local authority's economic strategy seeks to improve the economy of Redditch by encouraging diversification of the business base, supporting start-ups and entrepreneurism and promoting the area as a business location.
Managing Director of Duport.co.uk, Peter Valaitis said:
"Like so many other towns in the UK, the economic downturn has led to a rise in company closures in Redditch.
"It is good to see that the council have a strategy for strengthening the local economy that supports business start-ups. More new companies in the area will diversify the business base, making Redditch less susceptible to future economic shocks."
The Duport Business Confidence Report for Redditch contains a variety of data that can be used to gain an insight into the local economy of the area. More information and statistics can be found at http://www.duport.co.uk/redditch.
Duport Business Confidence Reports are generated and released by Duport Associates Ltd. The data contained in these reports is assimilated and analysed by Duport using public record data from sources including Companies House, Office for National Statistics and Ordnance Survey. Duport Associates Ltd is a leading UK company formation agent, established in 1997 and registering around 10,000 new companies each year through its Companies House approved software.