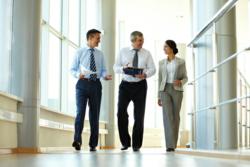 Whilst an increase in company formations is a positive sign for the local economy, a rise in company closures shows that the town is not immune to the challenges of the current economic climate
Brentwood, Essex (PRWEB UK) 7 March 2013
Last year saw company formation in Brentwood, Essex reach an all-time high. There were 546 new companies formed - more than any other year on record for the town and a 7% rise on the previous year.
However, there was an 18% rise in company closures during the year, leading to an overall drop in net company growth from 197 in 2011 to 176 in 2012.
Interestingly, the Duport report also shows that the percentage of young director appointments stayed largely the same between 2011 and 2012, while the percentage of female director appointments rose from 27% to 30%.
Managing Director of Duport.co.uk, Peter Valaitis commented:
"Our annual report for Brentwood shows a mixed set of results for the area. Whilst an increase in company formations is a positive sign for the local economy, a rise in company closures shows that the town is not immune to the challenges of the current economic climate."
The Duport Business Confidence Report for Brentwood contains up-to-date data and statistics on the local economy. More information can be found at http://www.duport.co.uk/brentwood.
Duport Business Confidence Reports are generated and released by Duport Associates Ltd. The data contained in these reports is assimilated and analysed by Duport using public record data from sources including Companies House, Office for National Statistics and Ordnance Survey. Duport Associates Ltd is a leading UK company formation agent, established in 1997 and registering around 10,000 new companies each year through its Companies House approved software.