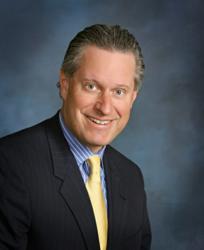 Speed to closing is what our client demands. With an all-electronic signature platform adrmortgage.com has knocked the ball out of the park on speed.
Raleigh, NC (PRWEB) March 06, 2013
The current mortgage process is broken. 18 year olds helping consumers navigate the enormous changes that have occured over the last year is not a good strategy (that is currently one of the few requirements to be a loan officer at a bank or credit union). Hire a mortgage expert when purchasing a home and reduce risk.
ADRMortgage.com has created a unique proprietary system to streamline purchases for consumers of all types (FHA, VA, USDA, GSE, first time homebuyers, move up buyers, etc.). While some lenders assign an 18 year old to assist the consumer, at ADRMortgage.com a licensed fiduciary is assigned immediately to the consumer. ADRMortgage.com then assigns a processor and a client service rep. Three people, with a significantly higher set of standards than an 18 year old.
The ADRMortgage.com process eliminates the myriad number of (bank) people that present client rates and options, almost all of whom are unlicensed loan officers. Clients are usually shuffled from one 18 year old to another at a bank. With ADRMortgage.com the client is pre-approved prior to looking for a home, by a licensed loan officer. Clients receive weekly calls and status report emails and usually close within 30 days (and as little as 21). This is from start to finish. We don't over-promise like a lot of banks. At ADRMortgage.com we count the first point of contact. A few lenders claim that they can close in 45 days, but they don't count the first 2 weeks of contact. ADRMortgage.com licensed professionals search rates on your behalf. Since we are a mortgage broker, we are not beholden to one bank's rates and programs (think about the Option ARM, and the myriad other programs that big banks pushed onto their clients).
So, when thinking about the mortgage process, choose a professional, licensed, fiduciary. Choose ADRMortgage.com. Clients rate ADRMortgage.com with 97% Happiness. Get the most value out of your home purchase by working with licensed professionals that have significant experience. You'll be thankful you did. You can find additional information from Andy May, mortgage expert, at Andy May's blog. ADRMortgage.com was founded by Andy May in 2005. For additional information please go to http://www.adrmortgage.com or contact Andy May directly. License number 103418 and 88010.